Microsoft has been going through plenty of changes since Satya Nadella took over as CEO and now that the company can admit that it "clearly missed the mobile boom", Microsoft has turned its attention to figuring out what the next best thing will be. We may already have a good idea of what Microsoft is betting on too, as Nadella has opened up on his thoughts on mixed reality computing in an interview this week.
Speaking during WSJD Live this week, Microsoft's CEO explained that he beleives that mixed reality computing is going to be huge: "The ultimate computer for me is the mixed reality world. Your field of view becomes an infinite display. You see the world and in the world you see virtual objects and holograms".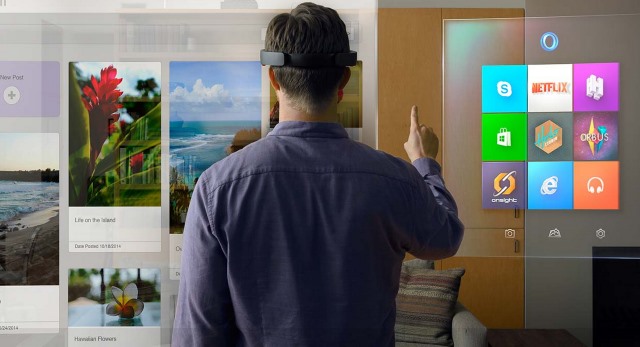 Microsoft is already working on mixed reality platforms. The company has been working on the Hololens for some time now, though the Augmented Reality visor is still trying to rack up third-party developer support for software. There is also a holographic version of Windows in the works, so it does seem that Microsoft is looking to push mixed reality as the next big computing platform.
"Whether it be HoloLens, mixed reality, or Surface, our goal is to invent new computers and new computing. We clearly missed the mobile boom, now we have to make sure we grow new categories". That said, we are still far off mixed reality being an accessible technology to everyone, as it stands right now, the Hololens is $3000. However, that will likely change dramatically over the next decade.
Discuss on our Facebook page, HERE.
KitGuru Says: As someone who uses their PC a lot for productivity, the idea of mixed reality and having an infinite display is quite exciting. However, it may take a while for the tech to really pick up steam.