Ed Zarick, the man who built laptop versions of Microsoft's Xbox One and Sony's PlayStation 4, this week demonstrated Xbook Duo, a notebook-like device that integrates both Xbox 360 and Xbox One video game consoles.
The unique Xbook Duo system integrates components from both Xbox One and Xbox 360 and does not use a single component for both systems, except the display and the power supply unit. Inside the Xbook Duo, Xbox 360's hardware is installed on the left side of the unit, whereas Xbox One's components are placed on the right side. The system uses two optical disc drives and two different Xbox controllers. Although the integration is pretty dense, Mr. Zarick claims that he did not experience any overheating issues.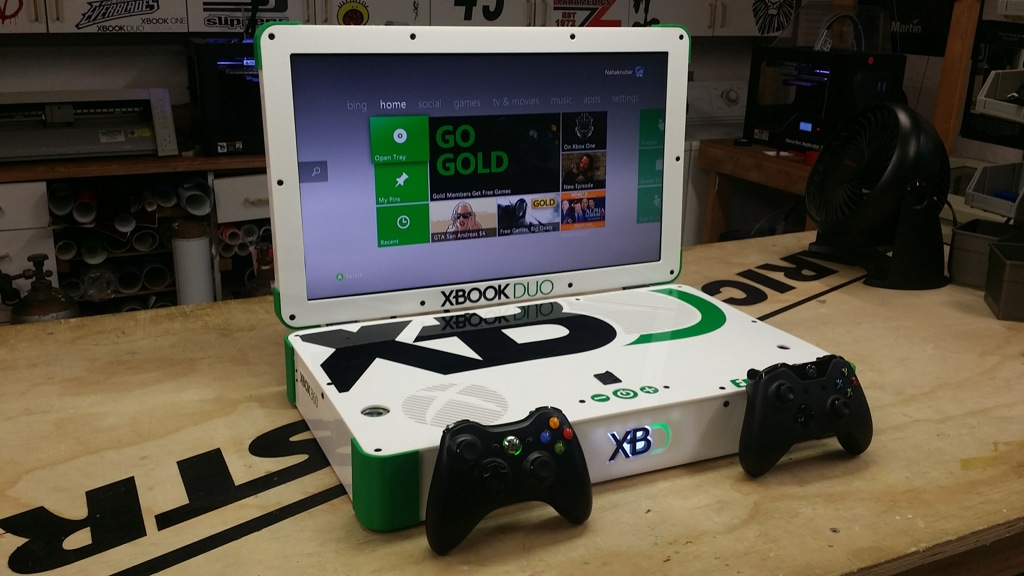 The 2-in-1 device in clamshell form-factor has the same dimensions as the Xbook and the Playbook 4, but is a bit higher. The Xbook Duo uses the same 22″ display with 1080p (1920*1080) resolution as the aforementioned systems do. The HDMI outputs from the two consoles are connected to a smart HDMI switcher that automatically switches to the active input.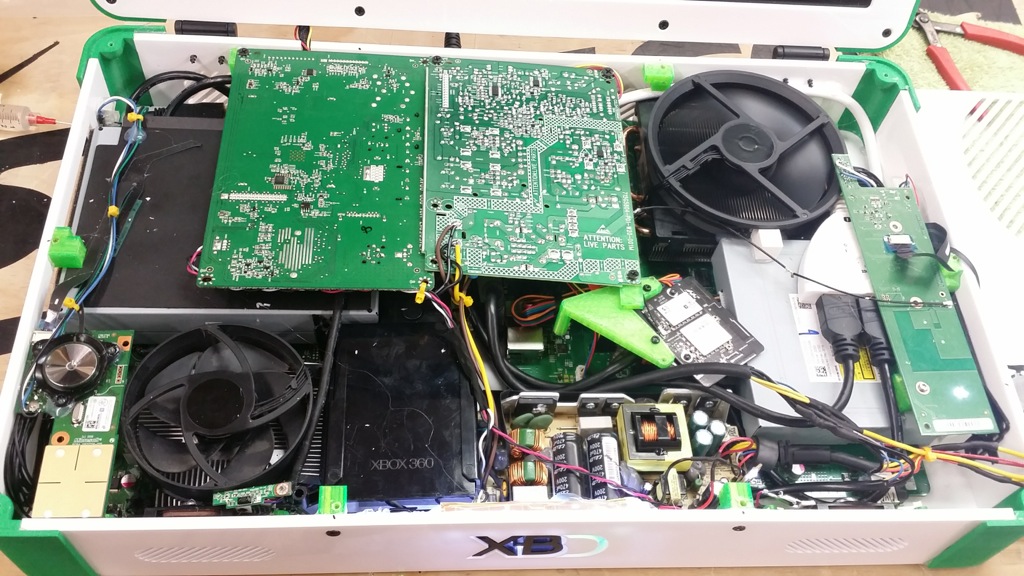 The Xbook Duo laptop for now is a proof-of-concept that is not available for sale.
[yframe url='http://www.youtube.com/watch?v=uvFwaxWJHxU']
Discuss on our Facebook page, HERE.
KitGuru Says: Keeping in mind that the Xbox One platform is not backwards compatible with its predecessor, the Xbook Duo makes a lot of sense to those, who want to play games for both consoles. In fact, it is surprising that no enthusiasts except Ed Zarick created a custom system featuring hardware of both Xbox One and Xbox 360. In fact, it should not be a huge problem to integrate both mainboards into a decent PC case and use such a system in the living room…