In a move that is sure to please 13 year olds of the world, dating app Happn has implemented Spotify's API in its service, to make it possible to find people that have similar music tastes to each other. Those using the location based matchup application, will be able to integrate Spotify features into their profiles and like the digital version of a mix-tape, will be able to send songs to people they are interested in.
While premium Spotify subscribers will be able to listen to the full version of songs through Happn, those that don't have an account at all, or haven't paid up, will only be able to listen to a 30 second clip. So if your crush needs to hear certain words from a specific song to know how you feel, make sure it's included in the preview.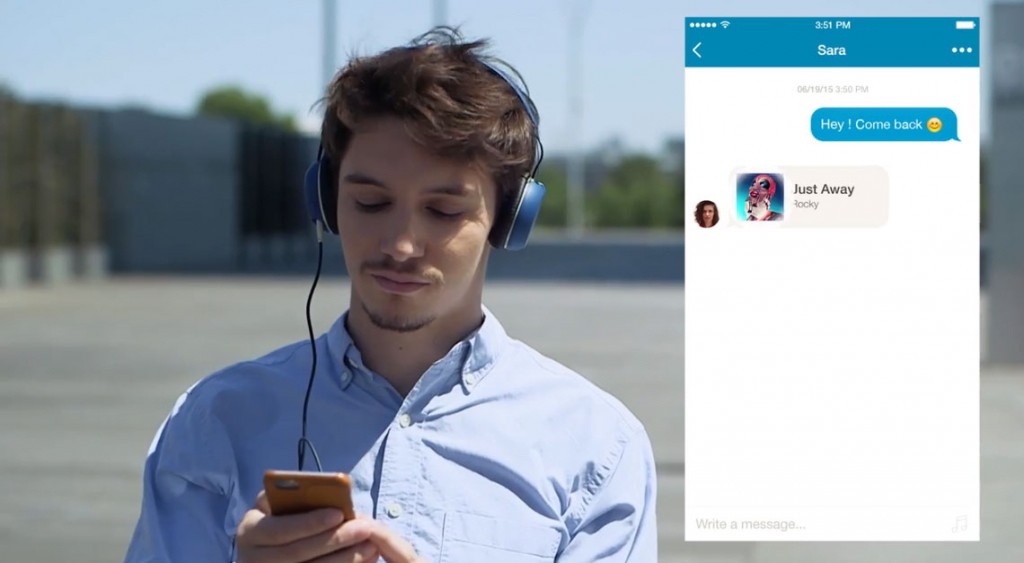 "Music is such a powerful form of expression that is intrinsically linked to our personalities," said Didier Rappaport, co-founder and CEO of Happn (via Telegraph). "We believe that this new Spotify feature provides our users with a unique experience that really allows them to showcase who they are in a more emotive way, beyond just words and photos. The ability to send and listen to music will enable our users to get to know each other on a more personal level that no one else currently offers."
While the move does seem to have some legitimate applications, the advert Happn produced to announce the partnership seems unlikely to represent the realities of such a feature:
[yframe url='http://www.youtube.com/watch?v=tHOmtkMbKsM']
As much as the new feature is talked up as a great way for people to connect with one another, Rappaport did admit that it wouldn't be a driving force for relationships. "Love is much more complex than that," he said, saying that the app would never simply link people up because of their music tastes.
Discuss on our Facebook page, HERE.
KitGuru Says: While there are potentially some very romantic gestures that could be made through the sending of songs, there are also some tracks which could be rather humorous. A Ludacris track about moving out of his way certainly comes to mind.