Although Youtube is certainly one of the cleaner online video sharing sites, requiring a signed-in account for anything more titillating than a Katy Perry video, Google is looking to make it easier for parents to keep some aspects of the site from their childs' eyes, by introducing a new kid-friendly version of the site's app. On top of heavily promoting child-focused content, the age restricted application will also include new parental controls, letting them have a bit more of a say in what their offspring have access to online.
Part of the problem with Youtube as it is now, according to TechCrunch at least, is that while there is a lot of cartoons and funny videos of child-friendly TV shows on Youtube, the hilarity that ensues if you overdub with swearing or more adult focused language, is something that Youtube doesn't pick up on very well. Throw in the advent of the recent video auto-loading and you have kids watching a cartoon one minute, to seeing Crazytown mashed up with Lil John talking up something else entirely the next.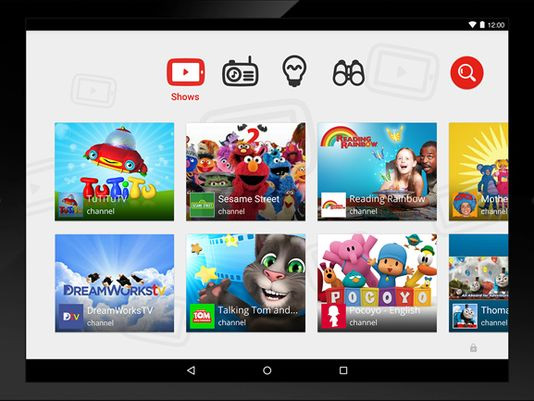 However it's not just about improving on the current service, but capitalising on specific growth areas. While Youtube as a whole has seen its viewership go up in recent years, family-friendly content has increased by over 200 per cent according to Google, so highlighting that for its specific audience only makes sense.
The new app will simplify the interface, removing things like comments, likes, dislikes and sharing features and will instead cut it down to large images of the shows and videos available, as well as offering a search bar and some discovery icons to make finding new content easier.
The app will launch on the 23rd February in the US and will initially be available on Android devices only.
Discuss on our Facebook page, HERE.
KitGuru Says: For those of us who find ourselves spending as much time with Netflix' kids shows too, this might actually make for a great way to spend the odd evening.