Supersampling in virtual reality can make a tangible difference to the perceived detail of your VR gaming experience, but depending on the game it can be rather resource intensive. Fortunately someone has made a new launcher just for Steam VR games and it offers a number of per-app features that make them much easier to tailor to your hardware.
Developed by Redditor Jakebeau, the Steam Enhanced VR launcher indexes your Steam VR games, backs up modified files automatically so nothing is ever broken permanently, lets you adjust supersampling and reprojection for every app individually and has its own user interface to make it all simple.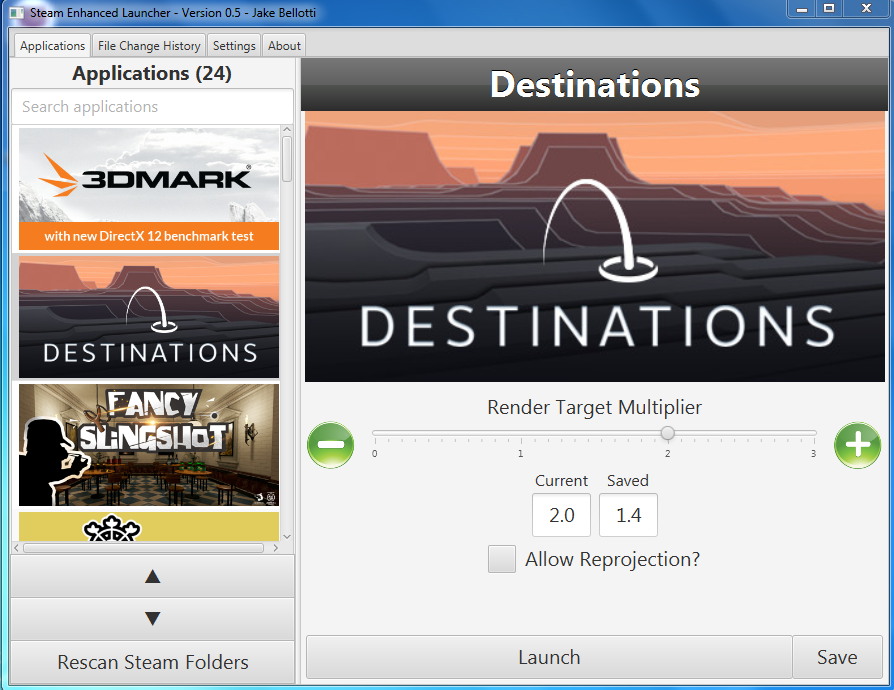 This tool should make it possible to have maximum visual clarity in each experience, without risking a dip in frame rate in the games with more intensive graphics or weaker optimisation. In the future the developer plans to add the ability to customise chaperone for each game too, potentially helping to blend it into the background or have it not show up at all in games where you are – for the most part – standing still.
Early reviews from the Reddit community are strong, though there are already requests for new features like a floor height fixer, a built in benchmark and a way to return the render target multiplier to a default when exiting games so that non-VR games are not effected.
Discuss on our Facebook page, HERE.
KitGuru Says: We'll be having a play with this later today to see how it works out. If you guys have a go, let us know how it turns out.