Twitch Con is under way this weekend, we have already seen support for VOD uploads announced, along with the switch over to HTML 5 in 2016. Now we have new, fully-featured apps heading to Sony's consoles, which have been missing out so far.
While you can stream to Twitch on the PlayStation 4, there hasn't been an app to let you watch Twitch streams present on the console. On the other hand, the Xbox 360 and Xbox One have both had pretty decent apps for both streaming and viewing for some time now.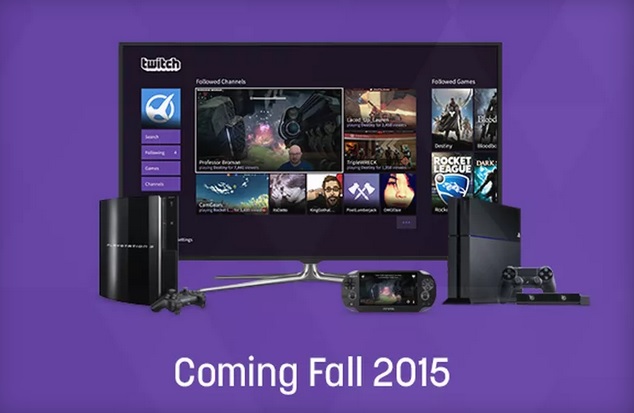 Twitch apps will be heading to the PlayStation 4, the PlayStation 3, the PS Vita and the PlayStation TV mini-console later on in the year. The PS4 itself has share features built in that allow you to stream to Twitch, so these apps won't change much for broadcasters but those that like to watch a lot of streams will find it easier and have more devices to do it on.
The app itself will follow the same design as the ones found on the Xbox consoles as well as mobile devices. There is no exact release date just yet, but they are supposed to launch during 'Fall 2015'.
Discuss on our Facebook page, HERE.
KitGuru Says: Twitch spreading to more platforms is good news for everyone. The service has been growing rapidly over the last few years so having it be more readily available should help with that. Do any of you use Twitch often?