Last week, Valve announced the next step for the Steam Link, opting to release it as an app for iOS and Android. The app will allow you to stream your Steam library to more devices than ever before, ranging from smartphones and tablets, to Android TV boxes or the Apple TV. The final version of the app doesn't have a final release date yet, but if you're on Android, then you can download the beta now.
The original Steam Link was a dedicated streaming box that you would plug into your TV and connect a controller to. Eventually, Valve released a Steam Link app for select Smart TVs and now, that same functionality is heading to iOS and Android.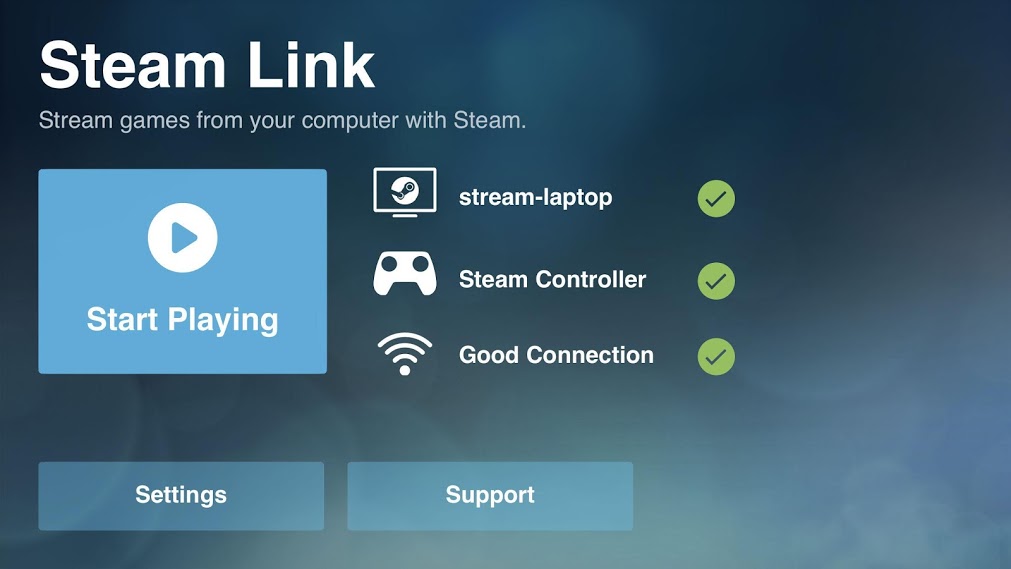 Valve still recommends a 5GHz wireless connection, or an ethernet connection for optimal performance. The app will support the Steam controller, in addition to other gamepads.
The Steam Link Android beta is live on the Google Play Store starting from today. Currently, the app is limited to streaming over WiFi or Ethernet, so if you happen to have an insane LTE data plan, you won't be able to use it for game streaming just yet.
The app will support up to 4K/60fps streaming, but Valve expects 1080p/60 to be the best performing option and the standard quality you should expect from most games.
KitGuru Says: I currently use an iPhone and an Apple TV, so I won't be able to try out the Steam Link app just yet. However, I know most of our readers are on Android, so give the app a try and let us know how you get on!