GRIS was released on the 13th of December and my goodness let me tell you how positively beautiful and breath taking this game is visually. This indie action-adventure platformer is already garnering extremely positive reviews across the board, today we'll be taking a closer look at it ourselves. 

Watch on our VIMEO Channel below, or over on YouTube HERE.
GRIS has a very unique art style- one that I've not really seen before in games. It looks spectacular, although it is also very bright at points, which can be straining on the eyes for some people like myself.  However, going through the game, there isn't really a single moment where I wasn't impressed with how it looked visually.
I feel this is a massive selling point for the game, as it takes you on an amazing journey as a girl who has lost her voice and seems to be lost in her own world trying to deal with whatever she has going on.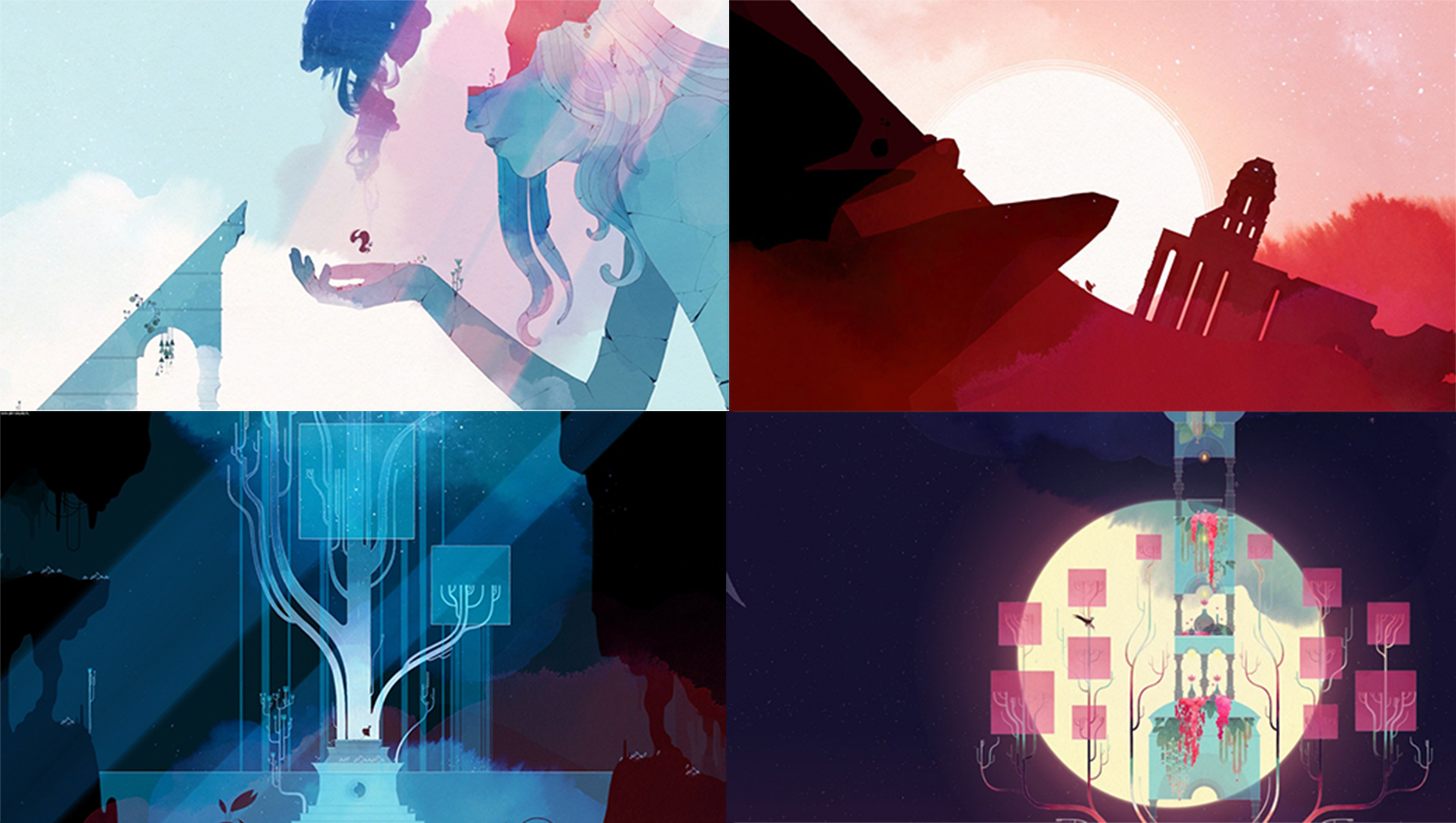 As you get further into the game, you realize that she is actually struggling with quite a lot and it all has a darker, deeper meaning than just wandering through the levels. One example of this would be the 'Depression' achievement, which I gained during my playthrough. You unlock this by stumbling across a statue deep under water. The message I got was that the statue was drowning itself, which seems to be a nod towards some of the struggles the main character is going through.
The game has a variety of levels, all containing collectible stars or orbs as you progress. These help you unlock new abilities, which will give you new ways to maneuver through the world. Each time you collect orbs or stars, you'll unlock more of a pathway shown as a constellation in the stars. It seems that the aim of the game is to continue unlocking more of this pathway to get to whatever is up there.
GRIS has plenty of platforming but there are also puzzles to get through. These weren't too difficult to figure out and get past, which in my opinion is good. Sometimes indie developers like to make their puzzles too difficult, which can slow down progress and lead to boredom for some. Another thing worth noting is that this game does not contain any dialogue, the story is mostly told through the environment and different statues/creatures you come across. There isn't really anyone to meet along the way.  There is no way to die in this game either, so there is a minimal feeling of danger.
GRIS has striking visuals but it also has a fantastic soundtrack. Games like this always please me when they have beautiful soundtracks that I can immerse myself in. The music definitely fluctuates from intense to very calming and sometimes there is barely any music at all. This all depends on what part of the game you are in. Overall, this game is comparable to other indie hits like Journey, Flower or Abzu. There are plenty of similarities, including the visuals and music. If you played those other games, then I would highly recommend checking out GRIS.
GRIS is available on Steam and the Nintendo Switch for £14.49. I think its worth it as there is some replay value, particularly if you didn't collect all of the stars/orbs the first time through, or explore all of the environments. You may notice things a second or third time around that you glossed over the first time through.
This is the first game I've completed for the KitGuru channel, and I managed to do it in about 3 hours. However I did miss a few of the items, so I will personally be playing this a couple more times.
KitGuru Says: If you want a game to get lost in, then GRIS is definitely recommended.