Skype announced several months ago that it would soon be rolling out it's real time voice translation service for customers. Today it begins the first small step of that roll out, with users speaking Spanish and English now able to talk to each other over Skype voice or video chat as well as IM without needing to know a word in the other's language.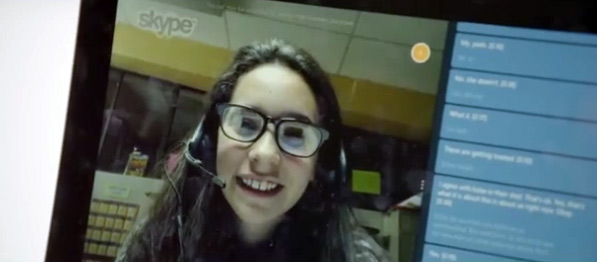 While this has been in the works for a while, with Microsoft showing several tech demos almost a year ago, it's understandable, since it's looking to apply the technology to a network of 300 million users. As of today, anyone who has signed up for the beta and is using Skype on a Windows 8.1 desktop or tablet ,will be able to call their Spanish friends and talk to them in English, with them hearing your words "en español". Also launching today is the ability to IM people in over 40 other languages and have the results translated into their native tongue. No more need to skip back and forth between Google translate.
[yframe url='https://www.youtube.com/watch?v=G87pHe6mP0I']
Since the technology is still new there will probably be quite a few incorrect translations, and some of these will never totally disappear due to several factors, from bad microphones to local dialects and people mumbling. The translations themselves however should improve with time due to the machine learning technologies that Microsoft is famous for and the feedback that can be given on the translations.
With the goal of one day providing translation services between all languages in real time, this could have some pretty huge implications, especially for the business world with Skype for Business (previously Lync). Just watching the video above should give you an idea of how easy it is to talk to someone, without knowing a word of their language.
Discuss on our Facebook page, HERE.
KitGuru Says: While I haven't yet tested this with any of my Spanish friends, I will be testing it as soon as the English <-> German option becomes available. I'm not expecting it to be perfect but it will get better with time and the faster they can improve it the better, as this could be a killer feature for businesses.
Source: blogs.skype.com