The Khronos Group, a consortium of industry-leading companies, has announced that it is publicly releasing the "OpenCL 3.0 Provisional Specifications." The consortium has gone back to basics and choosen to make all "functionality beyond version 1.2 optional".
So far, many of the specifications aren't set in stone. The Khronos Group released the OpenCL 3.0 provisional specifications with the aim to get better "deployment flexibility" and the consortium says that it wants to "enable the developer community to provide feedback on GitHub before the specifications and conformance tests are finalized." It can therefore be expected that some features will be added, removed or changed before the final release of OpenCL 3.0.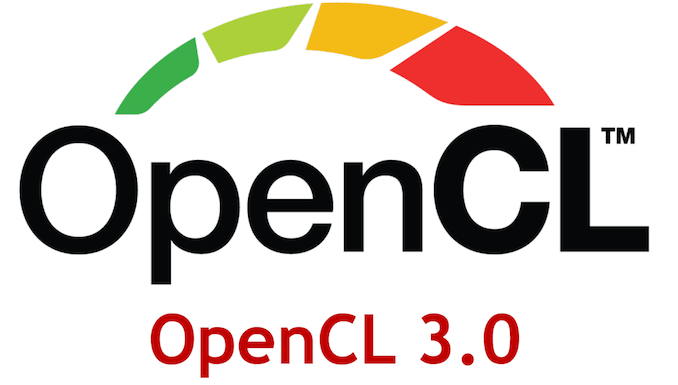 Image credit: AnandTech
Neil Trevett, vice president at NVIDIA and president of the Khronos Group said: "OpenCL is the most pervasive, cross-vendor, open standard for low-level heterogeneous parallel programming—widely used by applications, libraries, engines, and compilers that need to reach the widest range of diverse processors,".
The Khronos Group is a consortium of over 150 companies that, amongst other things, works on standards for 3D graphics – the consortium consists of giants such as AMD, Apple, Intel, Nvidia, Huawei, Google, Samsung, Qualcomm just to mention a handful. The Khronos group has also released a OpenCL 3.0 research guide HERE.
Those who find any issues in OpenCL 3.0 can report them on GitHub HERE.\
Discuss on our Facebook page HERE.
KitGuru says: This is the first major update of OpenCL since 2017. What do you think will become of OpenCL 3.0 and what features do you hope to see?