About every six months Windows releases a major update to its Windows 10 operating system, and on May 27 the latest iteration was released – the Windows 10 May 2020 update. This update offers many new features, such as passwordless login, more emojis and a new Cortana chat-based experience.
The new update from Windows can be described as a "dual update" – since it contains an updated version of Windows 10 but also a Windows subsystem with a custom-built Linux kernel. The inclusion of the Linux kernel in the update shows that Windows is still interested in supporting Open Source going forward.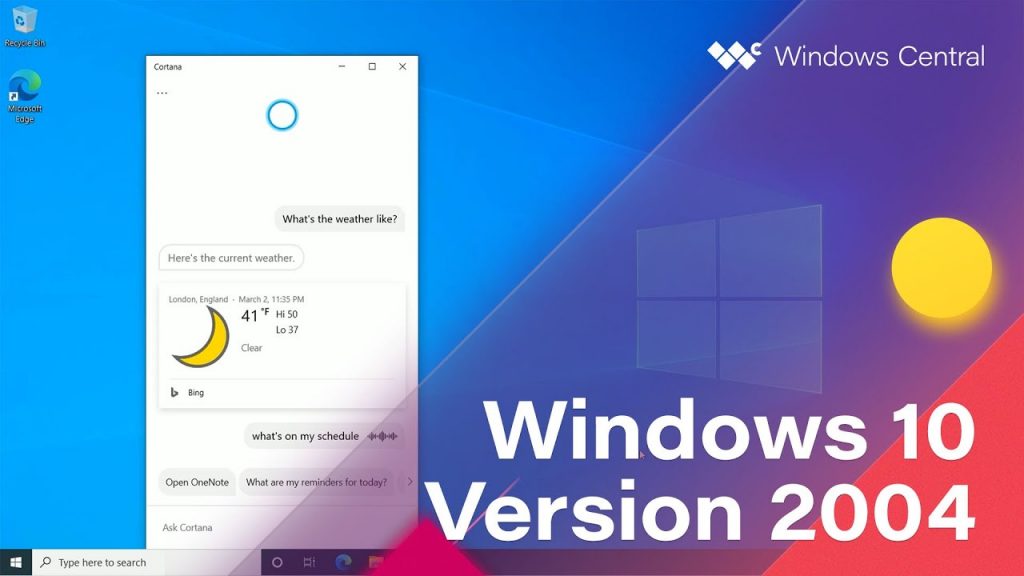 Image credit: WindowsCentral
Windows lists "More ლ(╹◡╹ლ)" as one of the new features and says that the new emojis can be accessed by pressing the "Windows key + Period key". The new "passwordless" feature allows for the user to sign in with his face, fingerprint or PIN.
The 30-year-old software 'Notepad' has also seen some improvements. Microsoft says that it added a "wrap around find/replace, quick text zooming, and when you see an asterisk in the title bar you'll know you have unsaved changes."
For more information, the manual from Windows on how to install the new May 2020 update can be read HERE. The official blog post from Windows discussing the new features of the Windows 10 May update can be found HERE.
Discuss on our Facebook page HERE.
KitGuru says: Have you downloaded the Windows 10 May 2020 update? If so, what are your thoughts so far?