Nintendo plans to design a new game console specifically for emerging markets and introduce it during the next fiscal year, the company said on Thursday. The company did not provide a lot of details, but said that it clearly had no plans to simply launch existing hardware – such as 3DS or Wii U – on emerging markets like China.
Satoru Iwata, the president of Nintendo, did not elaborate on the design and specification of its new hardware platform(s). He also did not say whether the company intends to release a portable or full-size gaming device for the living room. Besides, he remained tight-lipped about the target countries for the device or devices.
It is not the first time when the head of Nintendo reveals plans to offer new hardware platforms for developing countries. Back in January Nintendo said that it would try to develop more affordable hardware and software for emerging markets, where inexpensive devices and $0.99 games are more common than dedicated game consoles as well as fully-fledged titles that cost $25 or more.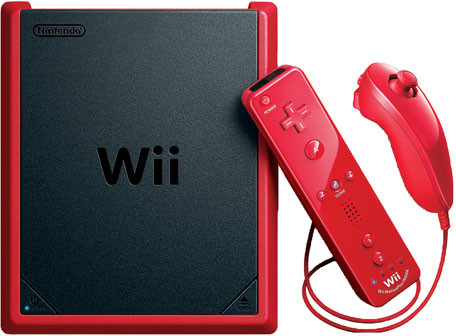 Nintendo Wii mini: a low-cost version of Nintendo Wii
Theoretically, Nintendo could create cheaper versions of Wii U or 2DS consoles that would be compatible with both original and low-cost games. However, the company clearly said that it plans to design exclusive hardware for the markets whose gaming potential had not yet been cracked, reports Reuters news-agency.
"It would be difficult to enter those markets if we did not create something new," said Satoru Iwata in an interview following his press conference today. "For the mass market you need to provide something that most of the middle class can afford."
Discuss on our Facebook page, HERE.
KitGuru Says: While there are no details available about the new hardware platform from Nintendo for emerging markets, it should be noted that historically almost no game console developed specifically for emerging markets was a success. In countries like China, India, Brazil and other there are loads of rather powerful mobile devices that feature higher performance than Nintendo's 3DS and therefore can provide more visually appealing games.