The Xbox One may have had a bit of a rocky start last year and it may be trailing a couple of steps behind the PS4 in terms of sales numbers, but that isn't slowing Microsoft's full speed charge upwards and onwards, with the software giant announcing a big list of updates for the console coming in just a few days time.
Announced in a blog post entitled, "The Xbox One keeps getting better," Xbox chief product officer Marc Whitten broke down some big changes and feature improvements coming to the Xbox One on 11th February. Some of them average gamers won't notice, because they're back end updates for those wanting to make apps that link up with games, or even full titles themselves, but of course there's still plenty that Joe Gamer will get to enjoy.
Along with stability improvements, and what Whitten describes as "improvements to the customer experience," he said Kinect voice commands will become more responsive, and you'll now be able to see and manage your storage space. My games and My apps have been separated to make individual download queues for each if you want and there's even a boot progress indicator so you can see how far along updates are while installing.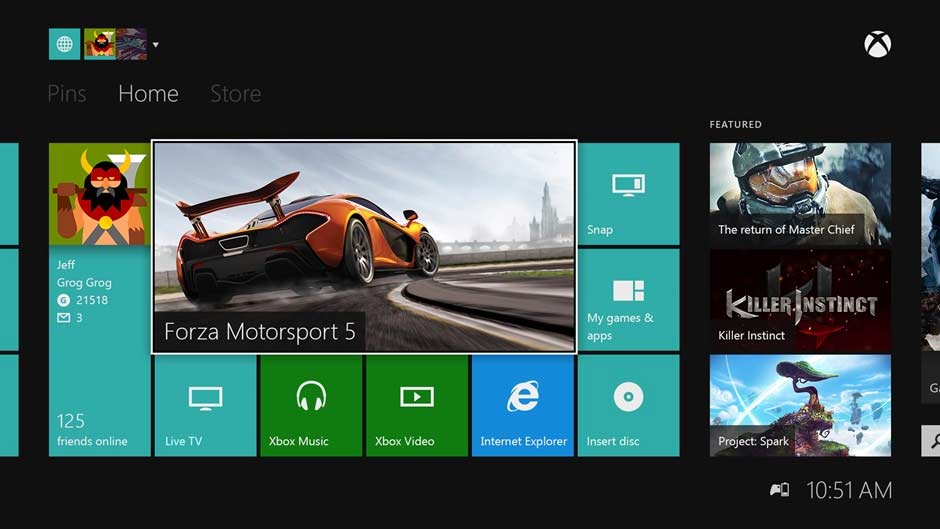 Notice the battery life indicator in the bottom right. What other updates can you spot in this image?
Other minor peripheral updates include the added support for USB keyboards and a new battery life indicator for your controllers on the main screen.
Whitten also said that a second round of updates would be landing in early March, beginning on the 4th, that would help get the console and gamers around the world ready for the "biggest game launch of the year," with Titanfall. While he didn't go into detail, he did say that this one would be comparable to the 11th February one in terms of features and improvements.
He closed out by promising more details soon: "This post is the first of many announcements and sneak peeks at features in the system updates. We've been carefully listening to your feedback and look forward to delivering many new features that will make Xbox One even better," he said in the Xbox blog post. "We're just getting started and can't wait to share more information in the coming weeks."
KitGuru Says: We've heard from a lot of PC gamers on the matter of the Xbox One and usually they like to poke fun at it, but what about those of you that bought a One? How are you finding it so far and are you looking forward to these updates?