Seemingly confirming rumours of a new Xbox One with more power and a reduced footprint, promotional images showing off just that have appeared online days before Microsoft's briefing at E3. They show a smaller, whiter Xbox One, which we're told contains a 2TB hard drive and will be capable of handling 4K video.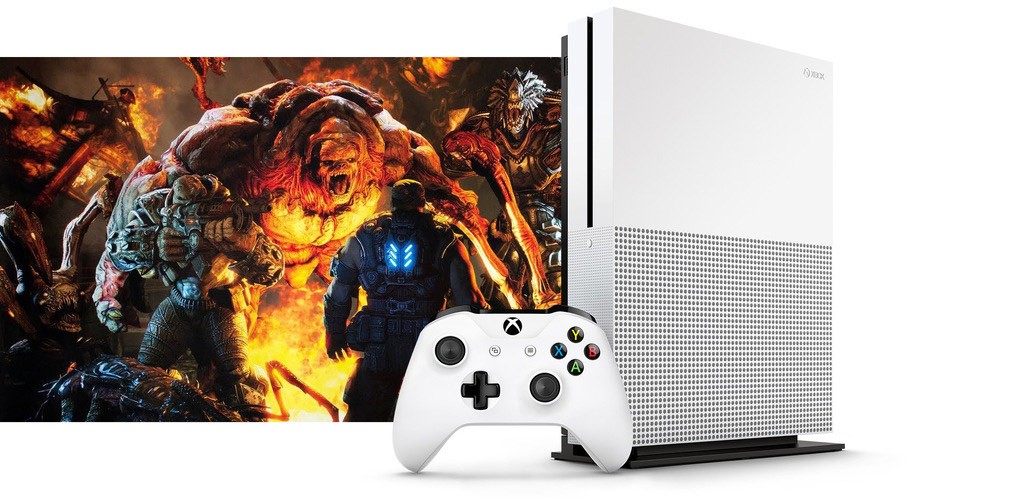 In the build up to this news there was a lot of discussion about whether Microsoft could actually produce a console capable of such resolutions, since the Xbox One has had a lot of difficulties hitting 60 frames per second and 1080P resolution. What's important to take note of here though is that the One S is being touted as capable of 4K video, not rendering for 3D games.
"Sleeker, slimmer, sharper," reads the marketing material. It tells us that the system is 40 per cent smaller than the original Xbox One, supports the boosted resolution for video and has all of that extra storage space. It's also said to be capable of High Dynamic Range, has a "streamlined controller," and comes with its own vertical stand.

Perhaps the most stark difference from the standard Xbox One though, is that this one is almost entirely white. It has a black layer to it, but the main body is stark white.
The images haven't been officially confirmed by Microsoft, with the company releasing its usual refusal to comment on rumours. NeoGAF seems pretty convinced at the reality of what these pictures show though.
Discuss on our Facebook page, HERE.
KitGuru Says: Quite a neat looking console, but will white fit in with your living room set up? Perhaps more importantly of course, would this encourage you to upgrade your TV to 4K?