Back in late 2014, console modder Ed Zarick took the new (at the time) Xbox One and PS4 consoles and turned them into laptops, known as the Xbook One and Playbook 4. The idea proved to be very popular, so much so that he has been able to make more and this week, he unveiled his Star Wars themed Xbook One, inspired by the loveable droid BB-8.
In terms of specifications, this is a 500GB Xbox One, complete with a 22-inch 1080p screen, support for HDMI output and obviously kitted out in a custom chassis with a unique skin.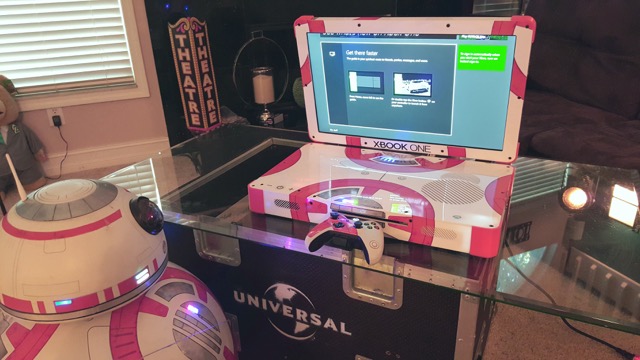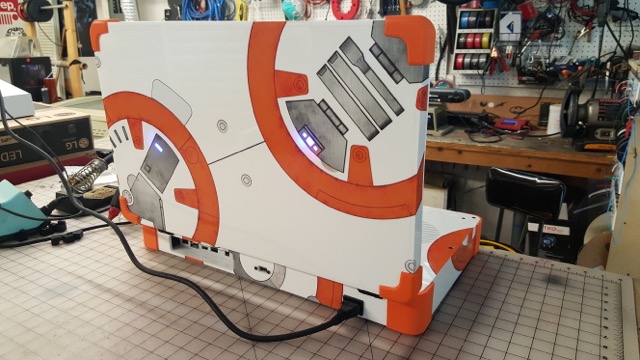 Aside from taking on design tips from BB-8, the console also has its own custom sounds and controller, similarly to the official R2-D2 Xbox 360 that came out some time ago.
Ed has also put together a video to showcase the Xbook One BB-8 Edition:
[yframe url='http://www.youtube.com/watch?v=lc-2SMMIrf4′]
KitGuru Says: I always love seeing mods like this, whether they be for console hardware or PC hardware. What do you guys think of the Xbook One? Have any of you tried your hands at hardware modding?