Nintendo Direct just finished up earlier today so there are a fair few announcements hitting the web right now. One of the bigger things to be announced is the release date for the 'New 3DS XL' outside of Japan. The hand held console will launch on the 13th of February, following a successful launch in Japan.
A smaller version of the new 3DS will also launch in the UK but the US will only be getting the XL version. Both versions feature Nintendo's take on a second analog stick, a more powerful CPU, bigger battery and built in NFC support for Amiibos.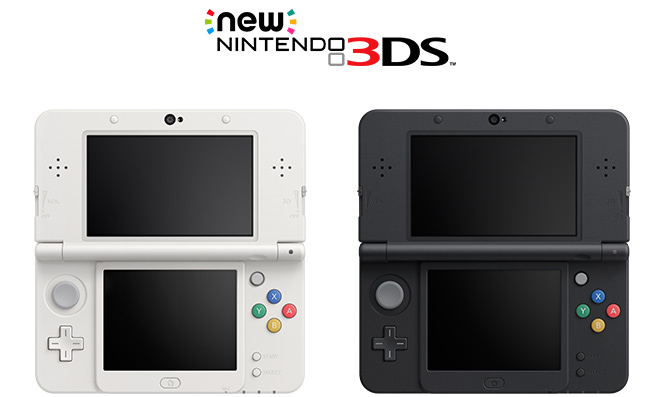 Games made specifically for the 'new' 3DS won't work on older 3DS models. However, the new hand held will be backwards compatible with old 3DS games. So far, only one game has been announced specifically for the new model, Xenoblade Chronicles 3D, which launches in April.
The updated consoles already launched in Japan and Australia last year, while the US and UK have had to wait a little longer. Exact pricing has yet to be confirmed but last week Nintendo sold off a limited number of new 3DS models for £180 each in the UK.
Those of you planning to buy one will also have to budget for a charger as Nintendo does not bundle those in the box. The device will also be region locked, so you won't be able to play any imported games.
Discuss on our Facebook page, HERE.
KitGuru Says: Nintendo could very well run in to trouble with the new 3DS. Many may not even realize that they need the new model to play newer games, which will cause confusion, much like it did with the Wii U. Also, why wouldn't you put a charger in the box? That just seems a bit silly. What do you guys think of Nintendo's pitch with the new 3DS?