While Spyro Reignited Trilogy was praised for its faithfulness to the original three games, Activision and Toys For Bob came under fire for omitting subtitles during cutscenes. Fortunately, this criticism has been heard, as the developer has issued an update to add the accessibility feature retroactively.
Activision initially remained hesitant to address the controversy, diverting attention to the many localised languages that were not present in the original trilogy and the lack of "industry standard" regarding subtitles in video games. Despite the dismissive quality of the first part of its response, the publisher did reassure that it "cares about the fans' experience especially with respect to accessibility for people with different abilities, and will evaluate going forward."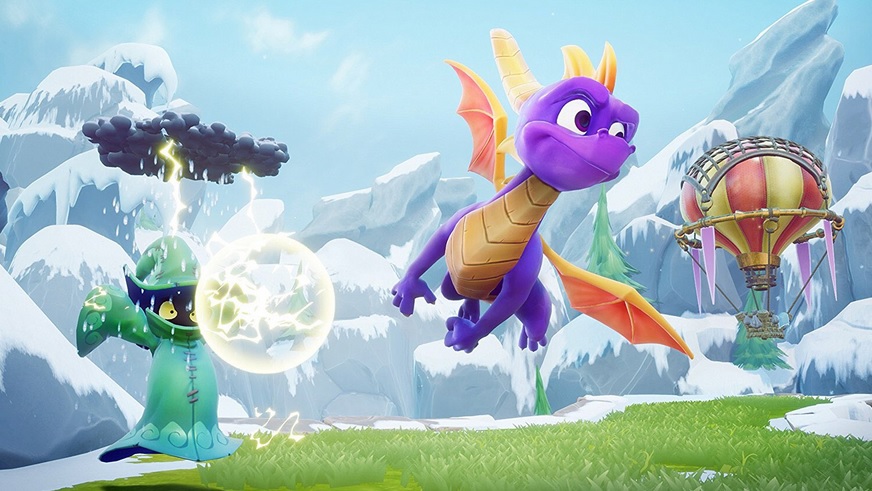 In an effort to rectify the mistake, Toys For Bob has released an update that has "added subtitles in all languages (across all three games) for previously unsupported cinematics." This includes "character headers to identify active speakers, succinct line splits for readability and coloured text for improved character association in most languages." These can be enabled in the Options menu.
Of course, the patch notes also reveal a handful of bug fixes including stability improvements in certain areas, camera issues and glitches that hindered progression. Users can also manually disable the dreaded motion blur feature that has become incredibly divisive in the gaming community, also housed under Options.
KitGuru Says: Subtitles should certainly be available at launch, but it looks as though the controversy acted as a learning curve for Activision. We'll see whether or not the publisher keeps up the pace when it releases a new range of titles across this year.