Just two days ago, we learned that Call of Duty: WWII has become the series' best launch in the last three years, beating its predecessor by over 50 percent. Now that Activision's annual sales press release is in, it is confirmed that the title has now sold double that of the previous entry.
This year is looking particularly strong for Activision, with Destiny 2 going strong on a brand new platform and a return to Call of Duty's long-missed roots.
While Destiny 2 revealed the turning tides in digital media sales, Call of Duty: WWII has since become the PlayStation 4's biggest ever digital game launch. This is unique for a title in the COD series, which usually leads in physical sales, presumably due to the unique ability to trade games into stores.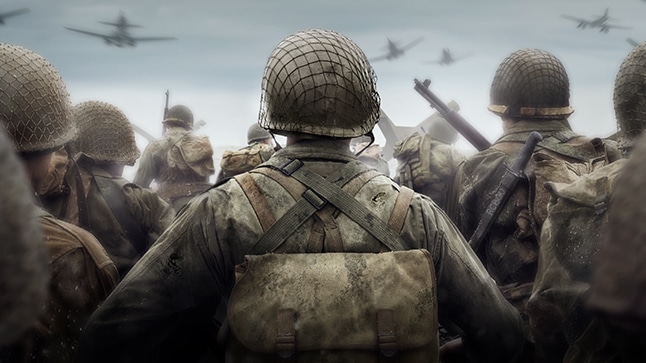 Combined sales have led to COD: WWII to garner half a billion dollars in sales less than a week into its life and isn't projected to slow down any time soon.
"The gripping, personal narrative, boots-on-the-ground multiplayer and terrifying Nazi zombies mode attracted players worldwide resulting in the highest total connected users on current generation consoles and PC in Call of Duty history," concludes Activision.
Although seemingly sunshine and rainbows, Call of Duty: WWII has had its fair share of launch problems, mainly surrounding the connectivity of the game. During launch weekend, from the 3rd until the 6th, its social hub, dubbed the Headquarters, was distinctly empty. Luckily, things are now back to normal, with players touting just how much they are enjoying its new War game mode.
KitGuru Says: It seems that many renown series are getting their mojo back, as Assassin's Creed Origins similarly boasted great sales numbers today. All it took was listening to fans. Who'd have thought it? Have you been enjoying Call of Duty: WWII?