2018 is set to be quite the year for THQ Nordic, as the firm acquired the rights to big properties such as Saints Row and Dead Island at the end of last week. First up, however, is the hotly anticipated Biomutant, which will afford its players extensive character customisation options that directly tie to the abilities and stats and 500,000 weapon combinations.
Biomutant's innovative character creation tool was front and centre at developer Experiment 101's showcase during the PC Gamer Weekender 2018, with Stefan Ljungqvist delving into how it ties to the player's abilities and stats.
After choosing the character's gender, the player will then move onto the initial mutation, which connects 5 of the 6 attributes to a respective physical appearance. This is split between the RPG standards, such as Strength, Agility, Intellect, Charisma and Vitality, with Ljungqvist explaining that if a character is more intelligent, they will likely have a bigger head.
Presumably, this means that for more strength, the character will be brawnier and conversely, smaller rodents might have better agility. With intellect, however, that bigger noggin could end up granting psionic powers in a very X-Men-like fashion.
This type of mutation is classed as a mental mutation, and while it won't be preserved for players opting for more intellect at the beginning of their journey, Ljungqvist makes it sound like it would be more in their favour. Of course, there is likely to be a variety of different mutations catering to all kinds of playstyles.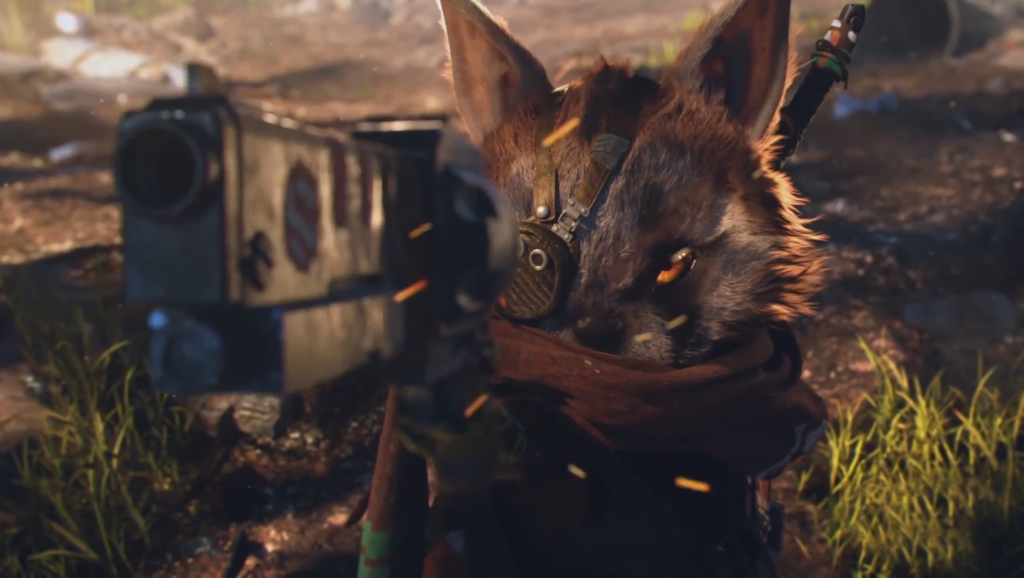 Players are granted the ability to upgrade and gain new Biomutations via pools using Bio points, which are gained by defeating stronger enemies that can potentially infect you when dueling. Biomutations can be incredibly eccentric, with Ljungqvist specifically stating that they can include big crab pincers protruding from the player's back to levitation that enable temporary periods of flight to bullet deflecting auras.
Those that are looking more towards weapons rather than psionic powers can rejoice, as there are confirmed to be more than 500,000 weapon combinations for a variety of play. Each part of a weapon is split into its own category, allowing players to piece together their own weapon variant. This allows for modules to be attached to guns in order for them to shoot frost bullets or douse their blade in a contaminated substance to make enemies puke and take damage over time.
There are many more features that Ljungqvist touches on, such as biomechanics that offer prosthetics for players to use in the field, gadgets that will help exploration and combat and even a karma system in which players can side with tribes. It seems that the title is jam packed with things to do.
KitGuru Says: The more I hear about Biomutant, the more intrigued I am. So far, it seems like the heavy focus on open-world will allow the players to explore while simultaneously forced to adapt to a variety of combat systems that depend on the player's stats and enemies. What do you think about Biomutant?