Following in the footsteps of his father, Gray Newell, has co-founded a new independent game studio called Naetyr. Opening up about his first game, a work-in-progress titled Fury, Gray hopes to step out from Valve co-creator Gabe Newell's shadow and craft something of his own merit.
Considering Fury is still in pre-production, a lot of what Gray talks about in his interview with Valve News Network is purely conceptual and what has inspired the "science fiction MMO RPG FPS." Claiming to be a part of the massively multiplayer online variety while combining role playing and shooter elements makes this project incredibly ambitious, but it is one that is centred around the community.
"It's goal is to give the community tools to create their own experiences, similar to Garry's Mod, Spore and in the same realm as Star Citizen," explains Gray. This is something that Gray claims Valve dubbed "the good kind of crazy," purely because of its conceptual scale, but the developers truly believe that this is something that the community is after.
Keeping with the theme that this game is built for the community, Gray is initially avoiding big investors in favour of crowdfunding. His entire idea is centred around something which is scale-able from the concept stage, that will enable development to cater to fan demand and avoiding the same problems that Star Citizen has faced when receiving a lot more funding than originally anticipated.
Gray states that his game development experience has been learned via "osmosis" thanks to his father's time at Valve. Team Fortress 2 and Dota 2 being some of the standout titles that have influenced him, and which he has noticed has influenced much of the industry, bringing class based systems to shooters and even Titanfall incorporating non-playable grunts similar to MOBA creeps.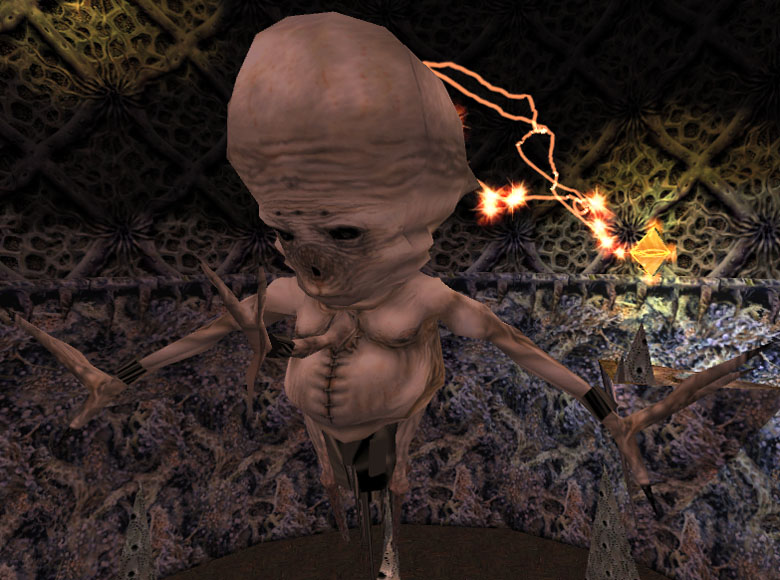 This seems fitting, as Gray shares that he, in fact, inspired Valve's final boss to Half-Life Nihilanth. "When my mother was in childbirth, they were thinking 'What's something really scary?' And at the time, having a child seemed to be the most scary thing," shares Gray at 1m 18s.
Development has begun for Fury, presumably on the Source Engine as Gray has stated that Valve didn't offer many answers towards what Source 2 was truly capable of. His team is open to switching between engines at a later date, as well as considering VR and an Esports variant of the title but for now, Fury is overly ambitious as it is.
KitGuru Says: It's respectable that Gray recognises that he can't escape the association of his father, but he can take his experiences and craft something big out of it. I especially admire his community driven spirit, something which has increasingly lacked with Valve's mechanical, cold approach to business nowadays.