Since Marvel's pledge to step up its gaming efforts in 2014 we've seen a few titles surface from renown developers, such as Telltale's Guardians of the Galaxy, Capcom's Marvel vs. Capcom: Infinite and the much anticipated Spider-Man title by Insomniac. Sony have chosen the latter to close off its E3 press conference, giving fans an 8-minute gameplay trailer filled with wall-crawling action, environmental combat and surprise character reveals.
The trailer begins with Spidey in his mission to find the leader of The Demons, a group of armed thugs sprawled across New York City. After sneaking, swinging and sticking thugs to pretty much anything, Spider-Man discovers that the crime lord is Marin Li, better known in the comics as Mister Negative. A messy helicopter chase results in a lot of collateral damage before Li is seemingly stopped by our hero. Fan favourite character Miles Morales appears in a snippet at the end of the trailer, hinting that Insomniac plan to explore some of the Spider-Man lore that has yet to be seen outside of the comics. The trailer is undoubtedly cinematic but unfortunately opts for the less action-oriented gameplay in favour of quick time events. QTEs are a topic of debate, often being slammed in action adventure games for being a lazy gameplay mechanic but have found popularity in the narrative driven Telltale games.
Insomniac have done a wonderful job of bringing Spider-Man to life by bringing veteran voice actor Yuri Lowenthal on board to voice the iconic character. The Spidey we get to see in the trailer comes with a great balance of drama and the much loved inappropriately timed quips. Even with the less-than-traditional costume, I still feel this is a very true to source adaptation of the character we've come to love.
Mister Negative debuted in 2008, possessing superhuman strength, a healing touch and the snazzy ability to turn into a photo-negative of himself. He is known for creating Eddie Brock's Anti-Venom when his healing touch cured Brock of cancer, causing the remnants of the Venom Symbiote to merge with his white blood cells. This potentially paves the way for a team-up similar to that of Spidey and Venom teaming up in Playstation 1's Spider-Man.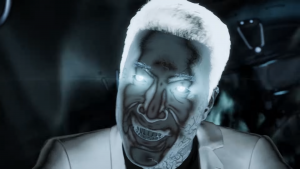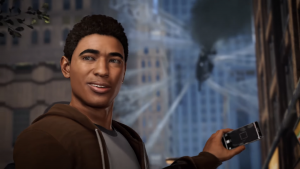 Miles Morales first appeared in Marvel's Ultimate comic book line in 2011, eventually taking over the role of Spider-Man. His take on Spider-Man proved so popular that he managed to survive the end of the Ultimate comics imprint and transition to the mainstream Earth 616 imprint. It is unknown how prominent Miles will be in Insomniac's story but his inclusion could hint at the possibility of a co-op mode or a sequel with Miles Morales as the main character.
Aiming for a 2018 release, Insomniac's Playstation exclusive will be set in its own universe, having no affiliation with the cinematic versions and will feature a "more seasoned" Spider-Man.
KitGuru Says: Spider-Man has had many great games over the years, with a personal favourite of mine being Ultimate Spider-Man for the Playstation 2 as I loved the art style and the ability to play as Venom. What are your favourite Spider-Man games? Are you looking forward to Insomniac's take on the character?