PlayerUnknown's Battlegrounds has been hit with a storm of negative reviews on Steam, as Chinese players protest forced in-game advertisements that have begun to appear in the game's menu. The ads are of a third-party gaming VPN, which is quite the sore spot for players in the region after many have complained of lag-ridden servers.
PUBG is fully localised in China, however servers local to the area often presents so much lag that players from the region feel forced to join more stable servers in Europe or North America. This in turn affects players local to those areas, who feel that the higher ping presents an unfair advantage and ruins their experience. And the domino effect continues.
Advertisements began to pop up when connected to PUBG in the Chinese region, pertaining to a VPN service that accelerates connection to international servers. Understandably, this has annoyed players across the area who feel that Bluehole, and now PUBG Corp., could do more to maintain local servers instead of advertising further cost to a game that they have already purchased and should be able to play.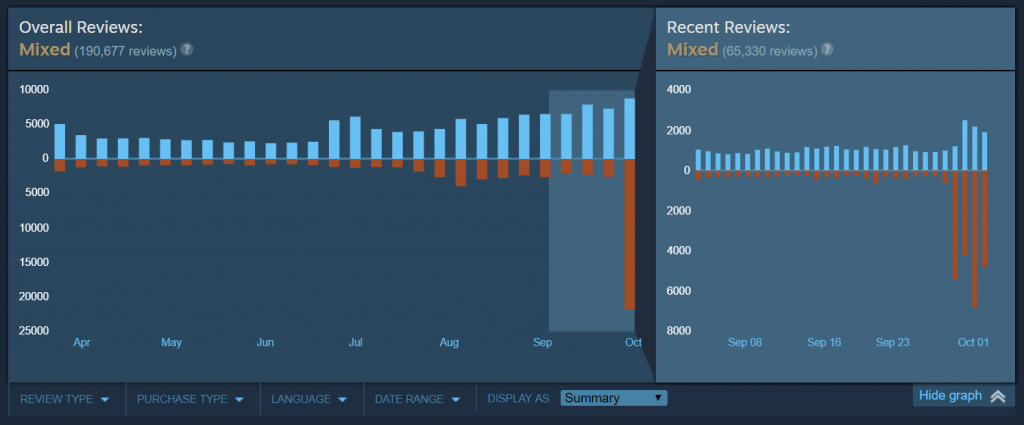 Of course, Chinese players want their voices to be heard and given that review bombing is a technique that has worked in the past for the region, PUBG saw a slew of negative reviews flow in. Surprisingly, the 10,000 plus recent negative reviews are from players from all over the world that are joining in for various different reasons. Some are protesting "false bans" due to newly implemented stream sniping rules and others due to the persistent downtime PUBG has experienced as of late and is continuing to experience today.
PUBG Corp is set to introduce Squad First-Person Perspective Oceanic servers later this month, so I wouldn't be surprised if attention was shifted to server infrastructure overall in the wake of these incidents.
KitGuru Says: It is worth pointing out that the game is in Early Access, but at this stage and for the price that Bluehole is charging, players should have access to a game that is at the very least playable. Have you experienced any bugs or grievances with the game?