It seems that toxicity isn't just prevalent in League of Legends, but developer Riot Games itself as an exposé reveals a rise of discriminatory behaviour against women from within the studio. Riot has since responded to the report, apologising for its failure to "live up to its own values" while implementing a "zero tolerance policy" against general toxicity.
Kotaku launched an investigation into the developer last December, revealing on Tuesday 7th August that Riot Games was plagued with a new "bro culture" that placed women at a severe disadvantage in the workplace. Sexism begins at the hiring process, with the publication's source, a former employee dubbed Lacy, indicating that there was always an excuse as to why women wouldn't fit a leadership role, from "too much ego" to not being "gamer enough."
The report shows that sexism has taken many forms, from managers remarking on the attractiveness of their employees, even going as far as to suggest that is the only reason those women have a job within Riot. Lacy conducted an experiment that resulted in damning evidence, showing the severity of the disrespect. When she pitched an idea during a board meeting, Lacy describes that it resulted in rejection, but a male colleague collaborated with her to pitch the same idea just a week later. After presenting it "exactly" as she did, his pitch was met with overwhelming praise. "They just didn't respect women," explains the source.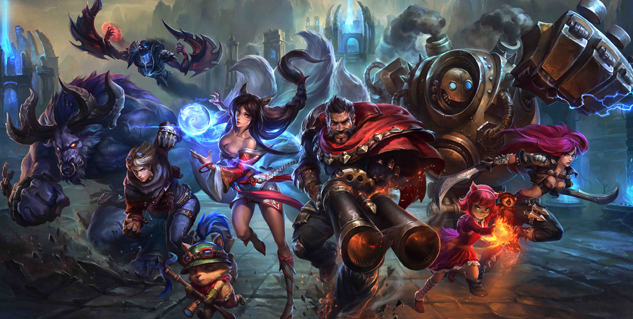 Although the report shows multiple people coming forward, sharing stories similar to that of Lacy's, this isn't a universal experience shared by all of Riot's female employees. Still, the developer has stated that it has heard the pleas of those affected, reinforcing a "zero tolerance policy on discrimination, harassment, and general toxicity" under a new "diversity and inclusion" webpage. These values were supposedly in place long before the investigation, but officially went live in May following Kotaku's inquiries.
"This article shines a light on areas where we haven't lived up to our own values, which will not stand at Riot. We've taken action against many of the specific instances in the article, and we're committed to digging in, addressing every issue, and fixing the underlying causes. All Rioters must be accountable for creating an environment where everyone has an equal opportunity to be heard, grow their role, advance in the organization, and fulfill their potential," explains Riot corporate communications chief Joe Hixson to ESPN.
"To ensure our aspirational culture becomes a reality and isn't lost in translation, we over-index on cultural reinforcement. We bake our values into company strategy, leadership attributes, and company-wide programs, systems, and processes. When we encounter any contrary behaviors, we dig in to understand, evaluate, and address. We have a zero tolerance policy on discrimination, harassment, retaliation, bullying, and general toxicity," he concludes in a Reddit post.
KitGuru Says: Riot is just one of many companies in the video game industry suffering from the same issues of discrimination. Its response has set a precedent of how things should be handled, however, hopefully prompting more studios to follow without an official inquiry being made.