League of Legends may be the most popular MOBA title in the world, but that doesn't mean it's perfect, or even the best. One aspect of its experience that has always been a topic of contention has been its community's willingness to abuse one another. Often described as "toxic," play, it's led many people to quit the game, so developer Riot Games has made a big effort over the past few years to fix it. Apparently it's working too, as according to Riot it's managed to lower the number of games featuring abuse between players to just two per cent.
It's achieved this through various factors. Although down for a long time, Riot's Tribunal system was the beginning of its battle against toxicity. Through it, general reports from players and thousands of hours worth of analysing which players were negative at what times and why that might be, Riot found that general negative behaviour often came from individuals who were otherwise pleasant and it was only the really nasty stuff that came from repeat offenders.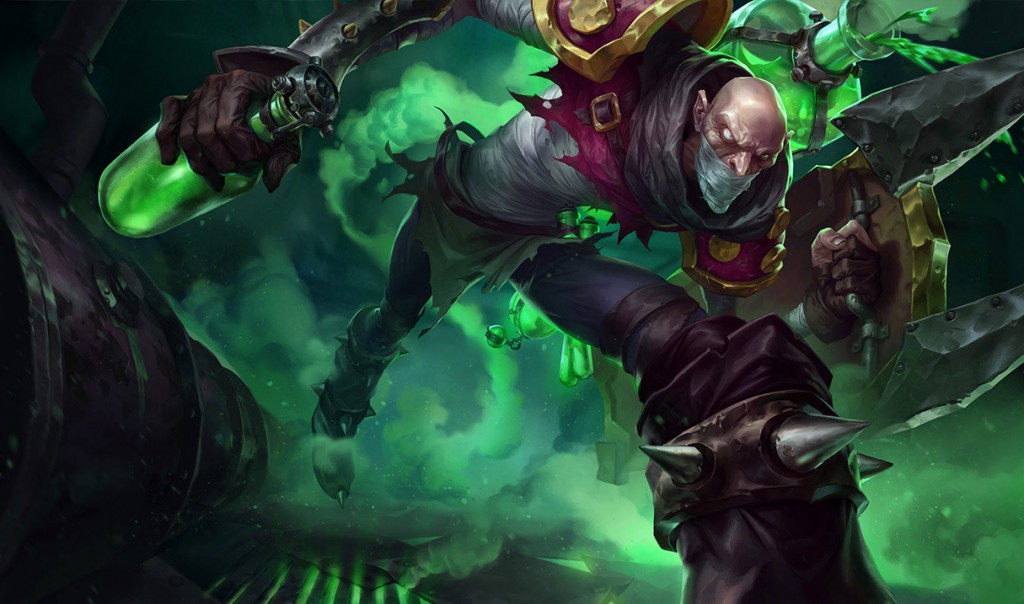 No word on whether Singed was behind any of the 'toxic' behaviour
Because of that, Riot realised it couldn't just put all of the asses together and expect them to turn their behaviour around, it needed to push for a community that didn't tolerate such behaviour, rather than an enforcement that didn't.
"As a result of these governance systems changing online cultural norms, incidences of homophobia, sexism and racism in League of Legends have fallen to a combined 2% of all games," said Riot's lead game designer of social systems, Jeffrey Lin in a chat with Recode.
Better yet he said, is that overall verbal abuse in games has fallen by 40 per cent over the past few years and out of all those pulled up on their problematic behaviour, 91.6 per cent never committed that gaming sin ever again.
Part of this turnaround he said, was also swift responses. As its machine learning system has improved, Riot has been able to give feedback to players in near real time, allowing those that need punishing or warning to be given a slap on the wrist immediately, rather than weeks later when they've forgotten what it was they did.
Discuss on our Facebook page, HERE.
KitGuru Says: There's a nice allegory for prison here. Putting all of the worst offenders in the same place doesn't help them learn to behave in a more civilised manner. Perhaps more lenient, reform focused jails would be a smart plan?