Last month, a new listing on ratings website ESRB suggested that Square Enix was set to debut a new, supposedly complete edition of NieR: Automata. The publisher has now made the Game of the YoRHa Edition official, containing previously released DLC and in-game bonus content.
As expected, NieR: Automata Game of the YoRHa Edition includes the base game paired with its 3C3C1D119440927 DLC, containing the "Revealing Outfit" costume for 2B, "Young Man's Outfit" costume for 9S and "Destroyer Outfit" costume for A2. Bonus content also includes the Avatar set, Machine Mask accessory, Grimoire Weiss model and Cardboard, Retro Red and Retro Grey pod skins. Digital PS4 players will also get a Play System pod skin and a dynamic theme.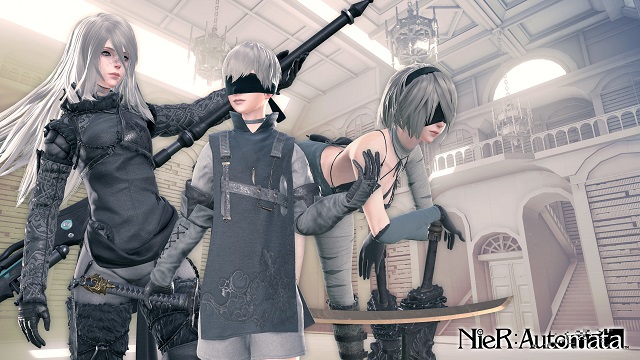 Also known as NieR:Automata Become As Gods Edition for Xbox, the new entry has an incredibly staggered release schedule. First hitting PlayStation 4 and Xbox in Japan on February 21, 2019, the will cost 4,800 yen. PC fans in the country will have to wait a week longer, as the Game of the YoRHa Edition hits Steam on February 27, 2019.
Western fans will be able to get the Game of the YoRHa Edition for PlayStation 4 and PC on February 26, 2019, for £39.99. The Become As Gods Edition for Xbox will release on the same date for the same price in North America and Europe. Currently, the Steam version seems to be unavailable for pre-order, however developer Platinum Games mentioned that the original version will supposedly be replaced with the new version. While this seems to hint that there's a possibility that returning players will get the upgrade for free, nothing has been confirmed by the studio.
KitGuru Says: NieR: Automata is a game that I sadly missed out on, but have heard great things from friends and KitGuru staff. Perhaps February is the perfect time to dive in. Will you be picking up the Game of the YoRHa Edition, or does it not pack enough new content for your liking?