With the release of Oculus Touch controllers today, there are over 50 new, supporting games hitting digital distribution platforms like Steam. To make sure that VR stays inclusive, developer CrossVR has updated their Revive compatibility layer, which makes it possible to play all of those Touch games on a HTC Vive with its wand controllers.
The Revive project was one that was born from Oculus VR's drive for exclusive games on its platform. It funded developers to keep their games from platforms like the HTC Vive, which many people felt was against the inclusive roots of VR and something that could harm the industry in the long run. After some back and forth updates from both camps, Oculus relented and allowed the Revive injector to make it possible for anyone to play Rift games on a Vive.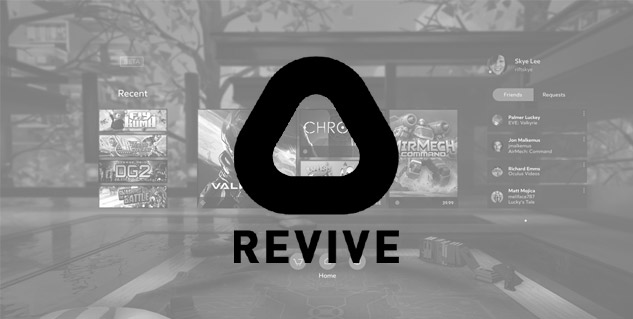 This latest version of Revive brings it up to version 1.0 and solidifies Touch support for the new games – it was actually added several months back – and also adds an automated updater so that people don't have to keep visiting the GitHub in the future.
The response from the community has been positive, with many people praising CrossVR for helping to keep VR an open and inclusive platform, rather than one walled off by companies and their desire to stand apart. There are a few games and experiences which may require the odd workaround, but with more than 50 titles launching today, some bugs are to be expected.
To use the Revive drivers yourself, download them from the release page and you can find the Revive menu within SteamVR's pop up menu system.
Discuss on our Facebook page, HERE.
KitGuru Says: Myself and Matthew have one VR headset each, he a Rift and I a Vive. What about you guys? How many of you have VR hardware at this point?