The new Borderlands 3 patch has been released to improve stability while addressing a number of concerns, including hotfixes and general improvements to the game such as tuning some enemies and bosses.
The latest patch focuses on a reported stability issue where an infinite loop could occur when hitting the Guardian rank experience ceiling, which should now be fixed. There were general fixes and improvements to The Hollow Point Guardian Rank skill, trouble unlocking the Ultimate Vault Hunter achievement on Xbox, mouse functionality when joining a friend's session and issues with player inventory not being saved in their bank.
Along with the performance and stability fixes, some character balance changes have been implemented. "Our goal is to make sure all three Action Skills for each Vault Hunter are viable, but we have noticed some skills have been outperforming others. To encourage more build diversity, we made some adjustments to FL4K and Moze this week".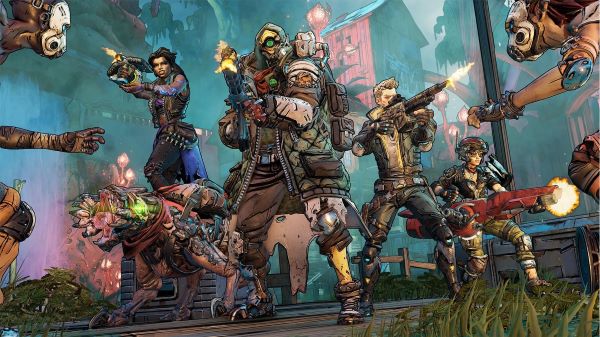 This means FL4K's Rakk Attack status effect chance has been increased to 100%, with leave no trace having a re-trigger delay of 2 seconds and pets no longer push around player characters. Meanwhile, Moze has had a nerf to her destruction ability by killing off infinite grenades, this was never intentional, so the skill now has a 2 second re-trigger time.
Other changes see adjustments in balance to three key boss fights. Gigamind, Katagawa Ball and Billy the Anointed have all been made a little weaker. Gigamind has had health reduced, Katagawa Ball will no longer regenerate its shields and finally Billy the Anointed has had 25% health removed, so the fight doesn't drag on unnecessarily.
The patch was released on 3rd October so if you have not already been prompted to update it might be worth checking that your client is up to date. The full patch notes can be found on the official Borderlands support site.
KitGuru: The Borderlands franchise has proved massively popular over the years, how are you guys finding the latest iteration and what do you think of the changes this patch brings?