It is still a year away until the next generation of gaming consoles are due to be launched. However, Microsoft has officially announced its next-generation offering with the Xbox Series X set to be Microsoft's most powerful console yet.
Microsoft claims its next-generation Xbox Series X console will be the fastest, most powerful console ever, setting a new bar for performance, speed and compatibility. The Series X allows current Xbox gamers to bring their collection of legacy games with them to the new system, with thousands of games from the past three generations of Xbox consoles being compatible on the Xbox Series X.
The industrial design nature of the next-generation Xbox Series X console has enabled Microsoft to deliver four times the processing power of the Xbox One X while being more efficient and quieter, to produce a truly immersive gaming experience. Xbox Series X will include a custom-designed processor leveraging the latest AMD Zen 2 and RDNA architecture to deliver stunning 4k resolution at 60FPS, with the possibility of up to 120FPS and support for variable refresh rate.
Additionally, the Xbox Series X is expected to provide console gamers with hardware-accelerated ray tracing and a new level of performance, never seen in a console before. A patented Variable Rate Shading feature should also allow game developers to squeeze even more performance out of the Xbox Series X GPU, while the internal SSD will minimise game loading times to get players into the game faster than ever before on a console.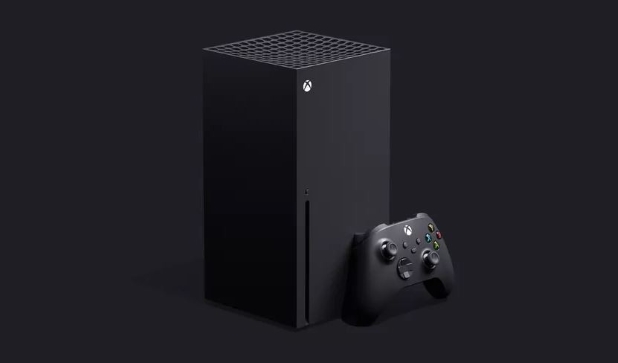 Microsoft is also attempting to minimise latency in the Xbox Series X with new technology such as Auto Low Latency Mode and provide developers with functions like Dynamic Latency Input to make the Xbox Series X the most responsive games console ever. The Series X will also include design features for a future within cloud gaming with capabilities built into the hardware and software to bring games to both the console and elsewhere. Microsoft claims the Xbox Series X will offer levels fidelity and immersion unlike any others seen in console gaming before.
Along with the announcement of the Xbox Series X launching at the end of 2020, Microsoft mapped out plans for new first-party titles with Halo Infinite scheduled to arrive in 2020 and the unveiling of Senua's Saga: Hellblade II, the sequel to the award-winning Hellblade: Senua's Sacrifice from developers Ninja theory.
Discuss on our Facebook page HERE.
KitGuru says: With the Xbox Series X and new PlayStation console both scheduled for a 2020 release around the same time, it will certainly be a busy run-up to Christmas for console gamers next year.