Logitech has announced the launch of a new product designed for Apple's £5000 monitor, the Apple Pro Display XDR. The Logitech 4K Pro Magnetic Webcam for the Apple display also comes with a premium price tag too.
The first webcam specifically designed for Apple's Pro Display XDR has been introduced by its maker Logitech. The Logitech 4K Pro Magnetic Webcam features a contemporary design with a seamless magnetic mounting system that offers Mac users high-quality video output, to help communicate and record from your desktop with the new Apple Pro Display XDR.
Logitech's 4K Pro Magnetic Webcam is capable of providing crystal clear 4k UHD video for an ultra-crisp resolution with excellent colours and detail. The secure magnetic mounting system means the webcam is easy to set up and position while holding it firmly in place even when tilted downwards. The Logitech 4K Pro Magnetic Webcam features RightLight 3 with HDR technology, so the lighting on the webcam automatically adjusts to low light or direct sunlight situations.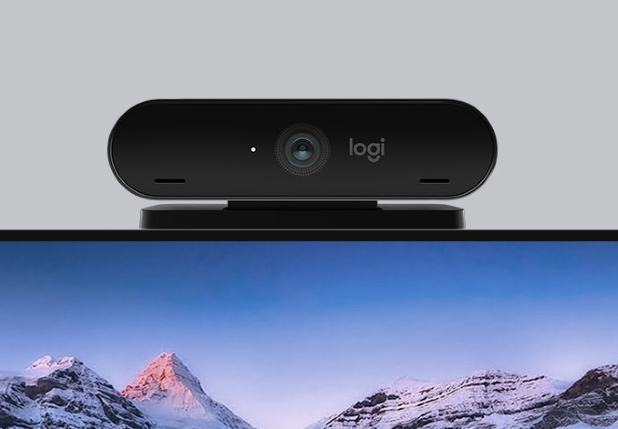 Compatible with leading video conferencing software means the Logitech 4K Pro Magnetic Webcam makes communication with friends and colleagues through faceTime, Zoom and Skype seamless. With just a single click, users will be able to host meetings with perfect 4k UHD resolution for the best possible experience available.
The Logitech 4K Pro Magnetic Webcam is available to order from Logitech and Apple priced at $200 USD so we expect it to be £200 once it becomes available in the Logitech UK store.
Discuss on our Facebook page HERE.
KitGuru says:  Currently you can pick up Logitech C930e webcam for around £120 here in the UK, which could be considered by some to be quite expensive for a 1080p webcam. Would you guys be willing to pay up to £200 for this new 4k Pro Magnetic webcam from Logitech?