Ubisoft has temporarily removed microtransactions from Tom Clancy's Ghost Recon Breakpoint ahead of its scheduled launch today. These were 'time saver' microtransactions aimed at those who have less time to play themselves but want to keep up with other players. These types of in-game purchases have been around for a while now in a number of Ubisoft games but in the case of Ghost Recon Breakpont, they are being removed for now.
Tom Clancy's Ghost Recon Breakpoint will be live to play today for anyone who bought the standard edition. Ahead of the launch, Ubisoft has temporarily stopped microtransactions in the game. Players that got in early inspected Ubisoft's microtransaction store, finding a lot of cosmetics. However, several "Time-savers" which include skill points, crafting materials and weapon upgrades are also popping up on the in-game store, which are thought to help new players to advance quickly if they are willing to part with some extra cash.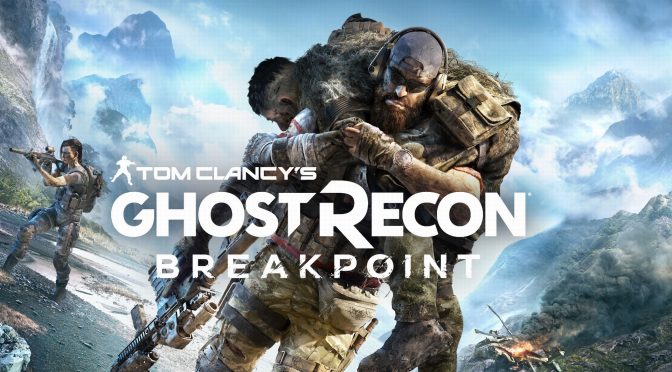 The presence of these time-savers hasn't gone down well with the Ghost recon Breakpoint community. Many users expressed their anger in a Reddit post with the opinion that these time-saving microtransactions should not be a feature of a premium-priced AAA title.
Ubisoft's response to player concerns was to disable microtransactions temporarily, while also defending their stance on including them and eventually bringing them back some time after launch:
"These items were designed as an optional way for players arriving later to the game (Post-Launch) to catch up with those who have been playing for longer and enjoy our co-op and challenging end-game experiences. These Time-Savers have since been removed from our Store for now. Time-Savers were not designed to grant any advantage over players choosing not to use them. Additionally, Ghost War PVP has been carefully balanced to ensure that no matter your experience as a player, no one has a critical advantage based on their progression."
It looks likely the microtransactions will return eventually, but for new players jumping in for the first time today, they shouldn't find they are being smashed in PvP mode by someone who simply out-spent them on microtransactions to gain an advantage.
KitGuru Says: Are you going to be playing Ghost Recon Breakpoint for the first time today? What do you think about the temporary removal of the microtransactions?