Yesterday, Apex Legends was targeted by a hacker who had successfully hijacked the servers, making the game unplayable for some. As it seems, this hack was a form of protesting the current state of Titanfall 1, which is suffering from issues with cheaters. 
This past Sunday, those interested in playing an Apex Legends match were surprised by their inability to access the game modes' playlist due to a cyberattack. Moreover, players were also bothered by a pop-up message asking them to visit savetitanfall.com.
Once a match was completed, PC, Xbox and PS4 players couldn't queue again. To queue into a new match, players had to restart and be lucky enough to skip the pop-up messages and be allowed to select the game mode they wished to play.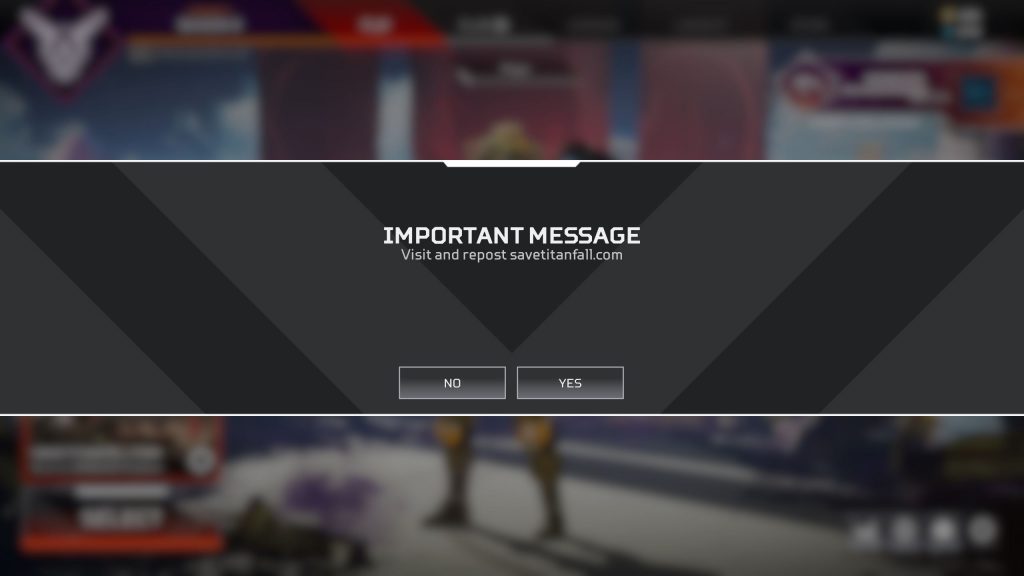 For those who are unaware, savetitanfall.com is a website that has been created in protest of the hacker issues plaguing the original Titanfall. For a long time, players have been unable to finish games due to a group of hackers that have been ending games prematurely and filling them with bots. Despite repeated call-outs from the community, Respawn Entertainment has done little to fix the situation.
The creator behind the Save Titanfall website has said they are "in no way associated with the recent Apex Legends hack". Respawn has been able to fix queuing in Apex Legends.
Discuss on our Facebook page, HERE.
KitGuru says: Hacking a game to protest cheaters in a separate game is an odd form of protest but it did get Respawn's attention. Were any of you trying to play Apex Legends over the weekend? Did you experience the pop-up message?