Facebook has just launched the Facebook Gaming app for Android. Originally scheduled for a June release, Facebook has expedited the app's launch given the rise in interest of the gaming and streaming scene during the COVID-19 pandemic.
Out of the 2500 million users on Facebook, 700 million engage with Facebook's gaming-related content. This app is aimed at those 700 million, by allowing them to view and create live gameplay of their favourite video games. Additionally, you can play Facebook games with other players, access gaming communities and groups, and use the "Go Live" feature to easily start streaming your mobile games from your smartphone or tablet.
Fidji Simo, head of the Facebook app, stated that Facebook is investing in gaming because the company see it as "entertainment that is interactive and brings people together". Simo also confirmed that the current pandemic has sped up the release of the app, according to NewYorkTimes.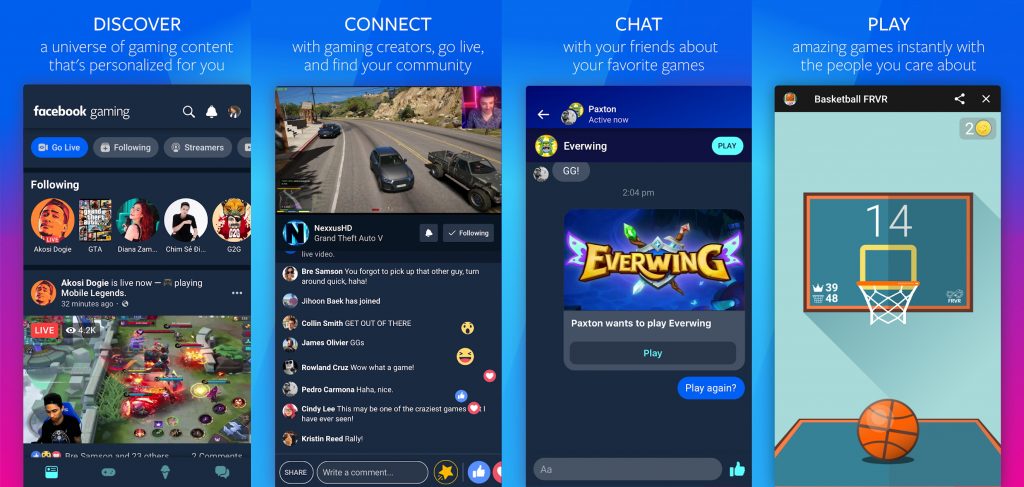 With this release, Facebook is hoping to change the game streaming market, where the company is currently in 3rd place in terms of "total hours watched" in Q1 2020, as per Streamlabs. Until now, Facebook game streams were mostly watched in the Facebook core app, but it seems that is about to change.
For now, there will be no advertising in the application, and monetisation will work through a "star" system, allowing viewers to donate to streamers. Facebook will then take a cut from those donations. More monetisation options will be available in the future, but Facebook's first objective is to build up the core viewership.
You can download the Facebook Gaming app for Android HERE or visit the official website HERE. The iOS version of the Facebook Gaming app will be released later, once it has been approved by Apple.
Discuss on our Facebook page HERE.
KitGuru says: Have you already tried the Facebook Gaming app? What do you think of it?