Despite being quite a global phenomenon, the west usually gets a bit left out when it comes to Attack on Titan. Not only is the English translation of the manga a good few months behind that of its Japanese counterpart, but games based on the hit series are often denied us too. Now though at least, it looks like we'll have something more than the AoT tribute game to play, as Humanity in Chains is coming to the 3DS shop this May.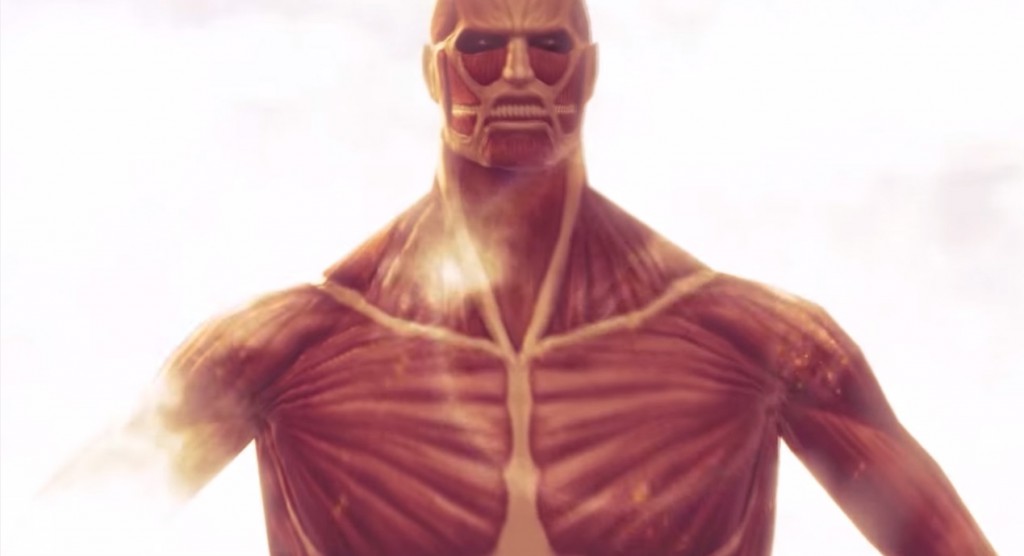 The game will feature all of the titan slaying, grappling hook swinging action from the original game, with updated local and online four player cooperative play and support for the new 3DS XL's C-Stick.
This was all revealed during Nintendo's Direct address yesterday, which had a lot of exciting news in it. But when it comes to Titan slaying, there really only was one announcement worth paying attention to and that's this one, with its new teaser trailer:
[yframe url='http://www.youtube.com/watch?v=gUuuU5SiKOc']
If you've been wondering what all of this Titan attack stuff is about, then you can watch the first two episodes of the anime adaptation for free on the Nintendo eShop. Crunchyroll also has the entire series available for free.
Discuss on our Facebook page, HERE.
KitGuru Says: I'm a little surprised to see the smiling titan in the trailer. That doesn't fit that well canonically.