Blizzard has, for many years, enjoyed a steady income from World of Warcraft, with its millions of monthly subscribers netting it tens of millions of dollars a month since it was released back in the mid 'oos. However with subscriber numbers dwindling to their lowest since the game's early days, WoW isn't the dominant force it once was. Perhaps then, Hearthstone can pick up the slack, as one research firm believes it's earning the publishing giant around $20 million a month.
If SuperData (via PCGN) is indeed correct, this makes the game more lucrative than industry giants like DotA 2, though not as much as the still dominant League of Legends, which is said to earn Riot more than $100 million a month with its giant user base. Like those games too Hearthstone is free, so Blizzard makes that big stack of change just from optional purchases alone.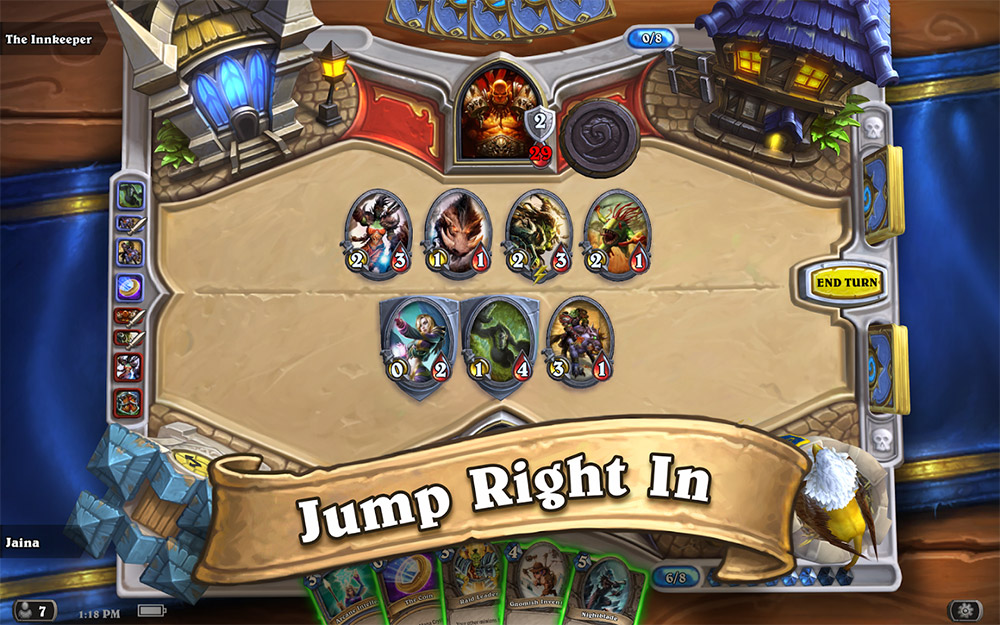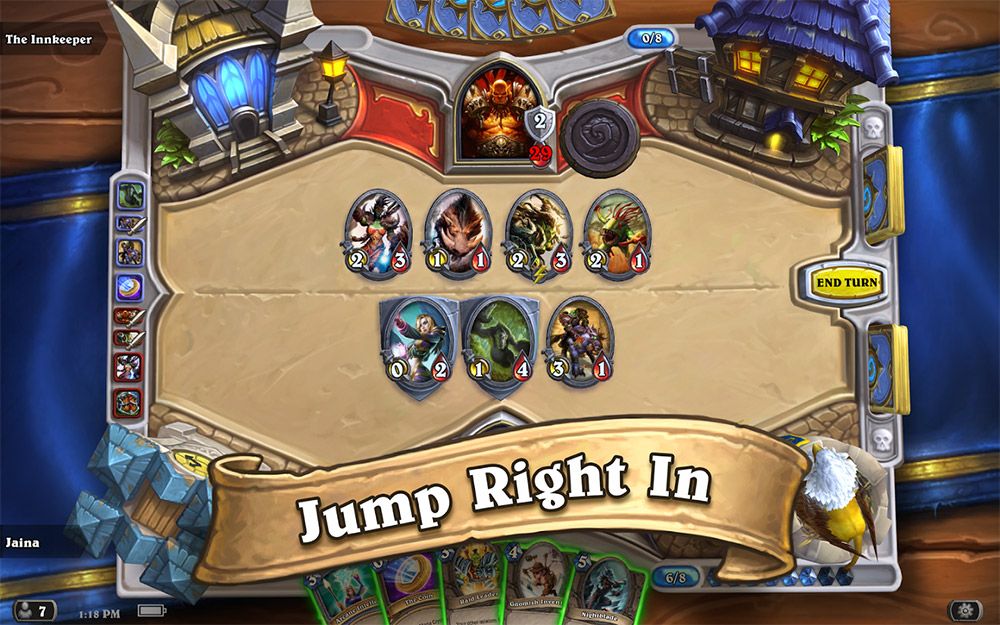 Hearthstone's aesthetic, interface and non-trading system makes it much easier for new players to dive in and play
"Hearthstone has heightened consumer expectations for digital card games," the report reads. "Publishers now need to account for the fact that Hearthstone is many players' entry point to the genre. These players expect CCGs to let them play across devices and be easy to learn yet tactically deep."
It also highlighted that other developers have started to take notice, making their games much more accessible across multiple devices, with much better tool tips and hints to get players started.
We also learned that digital card gaming has now eclipsed that of physical, real-world card games like Pokemon and Magic the Gathering. While there are just over 20 million worldwide physical card players, there are now more than 30 million digital ones.
Discuss on our Facebook page, HERE.
KitGuru Says: Hearthstone and Heroes of the Storm both feel like very easy to pick-up entries into two genres of games that are incredibly deep and tactical.