Smach Zero, a portable gaming device that runs Steam OS and is based on an x86 system-on-chip, will hit the market next year and will cost like an inexpensive desktop PC. The portable console, which is widely known as "Steamboy" will be a rather unique device that will not be too expensive, but its performance will hardly be enough to play any demanding games.
The Smach Zero is based on AMD's embedded G-series system-on-chip with up to four "Jaguar" cores and an integrated DirectX 11-class graphics processor with 128 stream processors, reports Ars Technica. The console will be equipped with 4GB of DDR3 memory, 32GB NAND flash memory, an SD card slot, a 5" multi-touch display with 1280*720 resolution, tactile gamepads, Wi-Fi/Bluetooth connectivity and so on.
The "Steamboy" will run Valve's Steam OS and will be compatible with around 1000 games sold using Steam online store. The input scheme will be "similar to the latest version" of Valve's official Steam controller, reports Polygon web-site.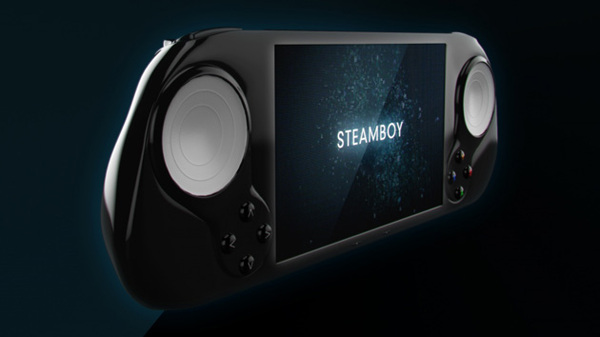 The Smach Zero will be a unique device that will allow playing PC games while on the go. However, given very limited performance of AMD's G-series system-on-chip, it is unlikely that the console will run new games such as free online pokies games with fine framerates. It is possible that the device will run old titles like Half-Life 2 with decent speed, but it will be impossible to play any new games using the console.
The gaming device will ship in 2016 and will cost $299 or €299.
Discuss on our Facebook page, HERE.
KitGuru Says: While the Smach Zero is a unique product, its performance is too low already and next year the device will be considered as obsolete. As a result, it will hardly be commercially successful.