As the most watched Esport in the world, League of Legends has millions of players around the world, many of them hoping to make it as professionals. But over the past few years, Korean teams have dominated in the finals. Will this year be any different? The undefeated North American team, Immortals, is looking to make sure it is.
Immortals is a very interesting entity. It was founded just a few months ago by venture capitalist investment from the likes of Machinima chairman Allen Debevoise; Peter Levin, president of Lionsgate Interactive and Machine Shop Ventures: the business alter-ego of Linkin Park.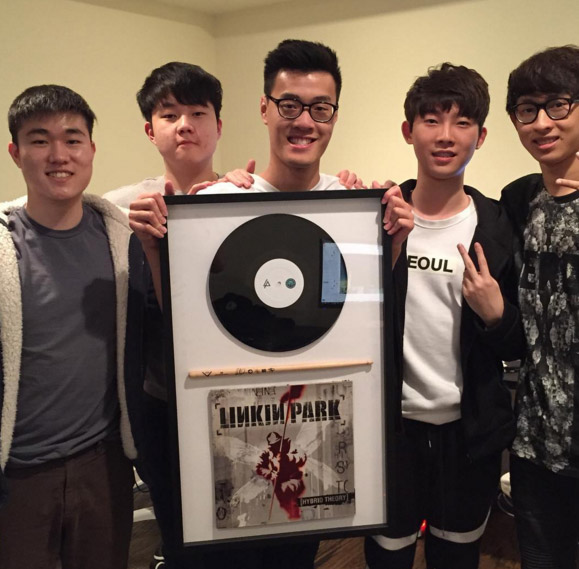 Leading to gifts like this. Source: Immortals/Instagram
Immortals also has a strong Korean duo on its roster: Huni and Reignover, both of whom played for FNATIC and were called in for tryouts for SK Telecom, the team that won the 2015 world championships. Other players include experienced team hopper, Pobelter; early esports athletic sponsorship winner, Adrian, and inspired Cloud 9 and Team SoloMid AD, WildTurtle.
Despite being a team that is only a few months old, Immortals have been doing very well this season in North America, currently sitting on an 8-0 win streak. They most recently dominated Cloud 9, in what Kotaku describes as a disciplined victory that counteracted much of the brilliance of their opponents.
It will be interesting to see how the team fairs when it faces tougher international competition, but with its backing and strong showing so far, it could prove to be the prototype for future winning entities.
Discuss on our Facebook page, HERE.
KitGuru Says: Fun side note. We met WildTurtle during out visit to Logitech's G-Labs in Switzerland back in 2014. He, among other Esports players, was helping it develop its new lines of Romer G switch peripherals.