If there's one genre that's shown an impressive and somewhat surprising amount of growth in the past year, it's collectible card games. Along with board games, Magic: The Gathering and its card based kin have in the past been relegated to the bowls of true nerd-dom, far more so than other genres of games. However thanks to the creation of games like Hearthstone, Hex and the continued expansion of MtG, collectible card games are all the rage, which is why it seems, that Runescape developer Jagex is releasing its own, called Chronicle: Runescape Legends.
While details are a little thin on the ground for the moment, Jagex's new development seems to tie in to its MMO roots a little more than Hearthstone, though keeps the light and clean artistic stylings of the Blizzard title. There will of course be PvP content, since that's at the heart of a card based game, but there's also going to be single player quests, boss fights and a lot of other MMO trappings, inspired perhaps by the popularity of the still-in-development Hex card based MMO.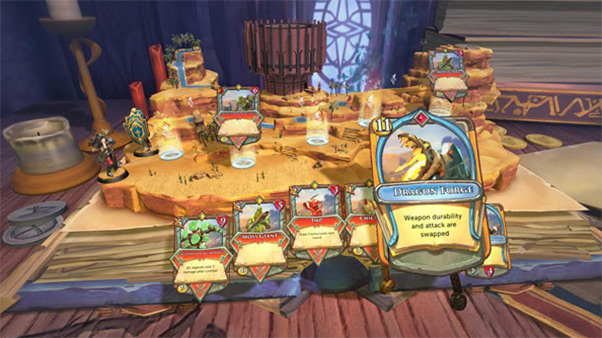 "We've been quietly developing Chronicle: Runescape Legends to ensure that it's not only a fun and compelling player experience, but one still very much interwoven into the rich lore of RuneScape," said lead designer James Sweatman.
Unveiled at Runefest, Jagex's celebration of everything Runescape, the game is expected to be released sometime next year on both PC and MAC.
Discuss on our Faceboook page, HERE.
KitGuru Says: It seems like CCG could be the new genre of the day, much like the MOBA has been over the past year. Expect more games to come in the same vein soon enough.