Crytek's announcement that it was turning its Return to Dinosaur Island prototype demo into a full-game, virtual reality experience for the PS4 and perhaps other platforms later on was exciting news, but it's not the developer's only VR production that's in the works. It's also working on a game that could perhaps be a new genre in its own right: The Climb.
Much like you would expect from the typically more limited gameplay of virtual reality titles, The Climb is about scaling some of the world's most beautiful and precarious surfaces, utilising gamepads and hand trackers to haul yourself body and soul up the cliff.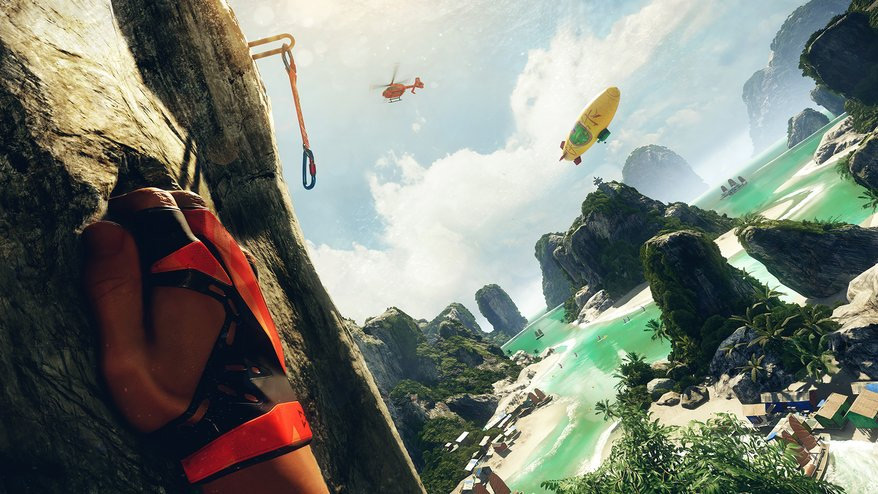 Although it may function as a a vertical version of some of the walking simulators we've played in recent years, the visuals in the announcement trailer suggest that this could be one of the better looking virtual reality titles that new VR explorers get their hands on.
[yframe url='http://www.youtube.com/watch?v=UOZxRmf9M3A']
Part puzzle game, part vertigo test, The Climb is designed to showcase the ability of virtual reality to give the illusion of height, scale and depth, as looking down from on-high in an experience like this would certainly cause some people to feel their balance wobble. Indeed it may be an experience that those without a lot of time in VR or a particular dislike of heights, may wish to play sitting down for fear of falling.
In the real world that is. Falling in the game will presumably be part and parcel of dealing with the tougher walls and cliff-faces that players will be sent to climb up. It's not clear from the video if a secondary climber will be belaying you, or if you will be hammering in your own anchors. It could well be that you go all Dark Knight and ditch the rope all together.
The Climb is expected to debut alongside commercial Oculus hardware when it launches in Q1 2016.
Discuss on our Facebook page, HERE.
KitGuru Says: This could be quite an interesting game, though it's got me wondering about VR game pricing. Could you put it at typical full-game cost, knowing that the experience is limited to climbing and looking around?