One of the earliest demos that got people excited for virtual reality, was Crytek's original Back to Dinosaur Island. It was short, but used some of the high-quality visuals Crytek is known for to woo VR and 2D viewers alike. It wasn't the only one Crytek made though and now, just a few weeks out from commercial hardware arriving, it's released part two.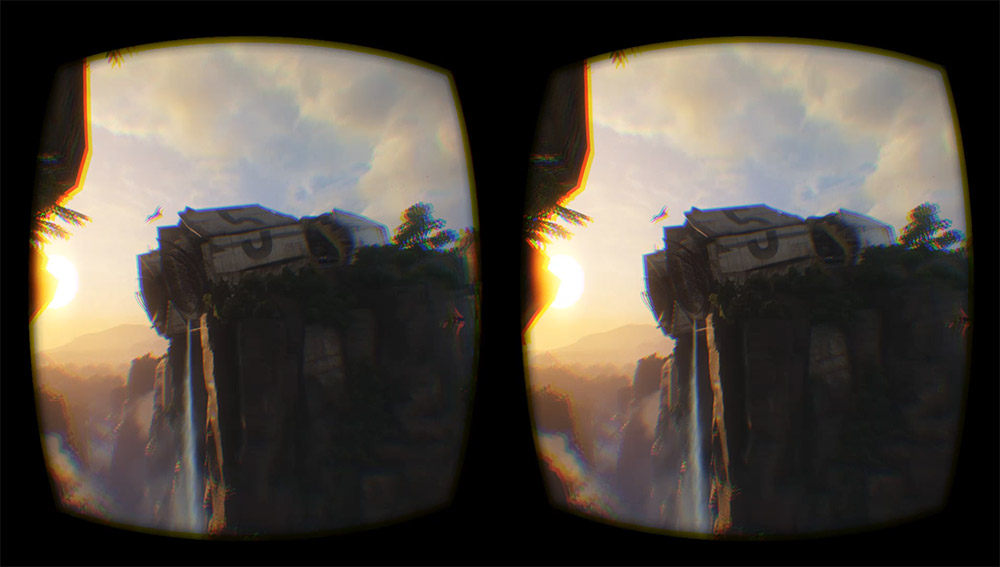 Originally shown off at E3 2015, Back to Dinosaur Island: Part 2 has players climbing up a tall cliff face using an automated rope system, giving you plenty of time to look over your shoulder at the sheer drop below. There's also a few flying friends on the way up which can pose a real risk if you aren't careful.
Apart from dodging a bit of debris and pressing the buttons to climb (and more importantly, not letting go – you will fall to your death) this is an entirely passive experience. There's no nodding dinosaur as with the last part, but it once again shows that even experiences where you yourself do little, can be impressively engaging and immersive.
NB. There aren't many videos around of this year, so this one will have to do:
[yframe url='http://www.youtube.com/watch?v=j9Tsq9Vyw8E']
You will need an Oculus Rift DK2 to view the experience right now, though it's not confirmed if HTC/Valve's pre-release Vive Pre hardware will also work. We'll confirm as and when we can.
Discuss on our Facebook page, HERE.
KitGuru Says: This is quite a neat little demo. There's a very real sense of danger when you drop off of the climbing tool too. It's still impressive how much your body feels like it's in real trouble when you fall in VR.