If like me you're a fan of the Monster Hunter series of games, then doubtless you've been frustrated at the lack of Western support for the series, especially the Chinese only Monster Hunter Online. Phoenix Labs' Dauntless though, could scratch that itch. It's an upcoming, free to play, COOP, action RPG that looks and sounds very much like a PC-based Monster Hunter.
Set in a sci-fi, fantasy world called the Shattered Isles, where floating, broken islands dominate the landscape, humanity must struggle to survive against monstrous Behemoths, giant creatures that must be brought down at any cost. Using a variety of weapons, possibly created from the fallen body parts of your enemies, players can go solo or team up against the beasts.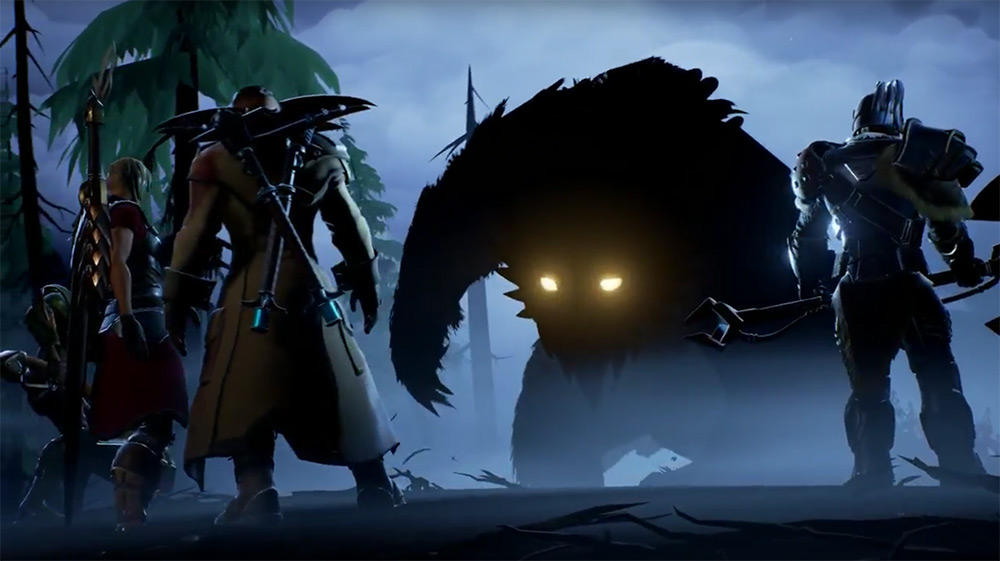 "Phoenix Labs is made up of the most talented and passionate game developers in the world," said Jesse Houston, co-founder and president of Phoenix Labs. "We make games because we love to play them, and we want to share these experiences with gamers everywhere. We've taken inspiration from games like Dark Souls, Monster Hunter, and World of Warcraft to create a new, gripping gaming experience."
[yframe url='http://www.youtube.com/watch?v=M6FjLGqB-uc']
PCGamesN tells us that each Behemoth you battle will be distinct and have its own attacks and weaknesses, which you'll need to exploit with the right equipment to walk away victorious. New quests and tasks will be announced regularly we're told, meaning the F2P game should always have plenty of content.
As it stands we don't know how Phoenix plans to make its money with the game. Hopefully it's more aesthetic micro-transactions than anything else. We'll find out sometime in 2017 though, when Dauntless is set to launch.
Discuss on our Facebook page, HERE.
KitGuru Says: Phoenix Labs has a lot of industry veterans in its team, who worked at Bioware, Riot Games, Blizzard and more. These guys have a lot of experience, so hopefully that helps create an authentic Monster-Hunter-like experience. With no health bars on the monsters. Seriously, that's one of the most important features.