With just about a year left with DayZ team lead and creator Dean Hall working on the game, clearly Bohemia is looking to step up production, as it's taken on a load of new people, as Hall puts it, "effectively doubling the whole project." It also seems like Project Zomboid isn't the only game being inspired by other zombie shooters, as DayZ is looking to emulate its cooking system in the near future.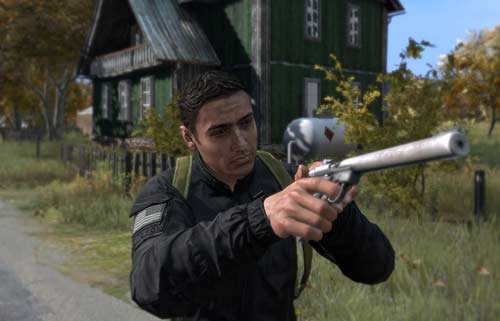 I thought paintball guns were being added for a second…
Dean Hall has been seen playing the isometric, zombie survival title, Project Zomboid over the past couple of weeks, even going so far as to force strip another player. However he's clearly been doing more than that, as he loves the game's widget system and particularly the way players mitigate some of those needs. The cooking system, "heavily inspired by the outstanding cooking system in Project Zomboid," said Hall in an update, "will be part of a wider push in March to focus on Survival aspects of the game in general. You will turn your cooking device on (fireplace/stove) and then place the items in it."
"The items will slowly heat up, and when at the required heat for the required period of time, they will become "cooked" and/or turn into something else (such as soup). Items can become overcooked, and items can also become cold via some process (this will be looked at later)," he continued.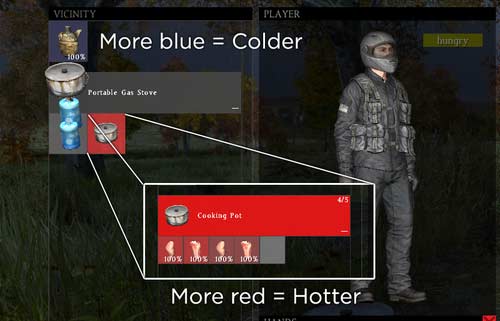 As long as they don't introduce gespatcho soup, we should be alright
Other additions to the game also being worked on, include improved animations, with new ones for two handed gestures and evasive manoeuvres. Some of the problems with desync are also being worked on, with an update for it set to be sent out next week.
 KitGuru Says: It's interesting how each of the zombie survival games are influencing each other now. Zomboid multiplayer wasn't even planned until after full release, but Rust and DayZ pushed it forward. Now one of them is taking elements from Zomboid. Fortunately I think they're all unique enough that we won't just end up with a bunch of 'generic' titles.
[Thanks
PCgamesN
]