Rust, the open world, survival sim by Gary Newman – the man behind the supremely popular Gary's Mod – is doing very well considering its in the early stages of development. Available now on Steam Early Access, it's sold over 150,000 copies already – a major achievement – but it's got problems. Mostly, new players are finding they start up the game and are instantly killed by those who have been playing a lot longer and have assault rifles while they're still swinging a rock. Others have found themselves imprisoned or besieged within their tiny huts by those that "just want to watch the world burn."
If you were hoping that the developers planned to implement a system to curb this, to encourage players to be nice or mark those that kill others as 'bandits' you're in for some disappointment, as Mr Newman has no plans to do that.
When asked in an interview with PC Gamer whether he would implement a system to counter the current ruthless nature of the game, Newman said: "One thing that was suggested was making 'bandits'. Making people turn evil, get a negative score if they attack other players. We hate that. People should be nice to each other because they get a nice feeling from being nice. There shouldn't be a system hanging around forcing people to be good. It removes a lot of gameplay fun."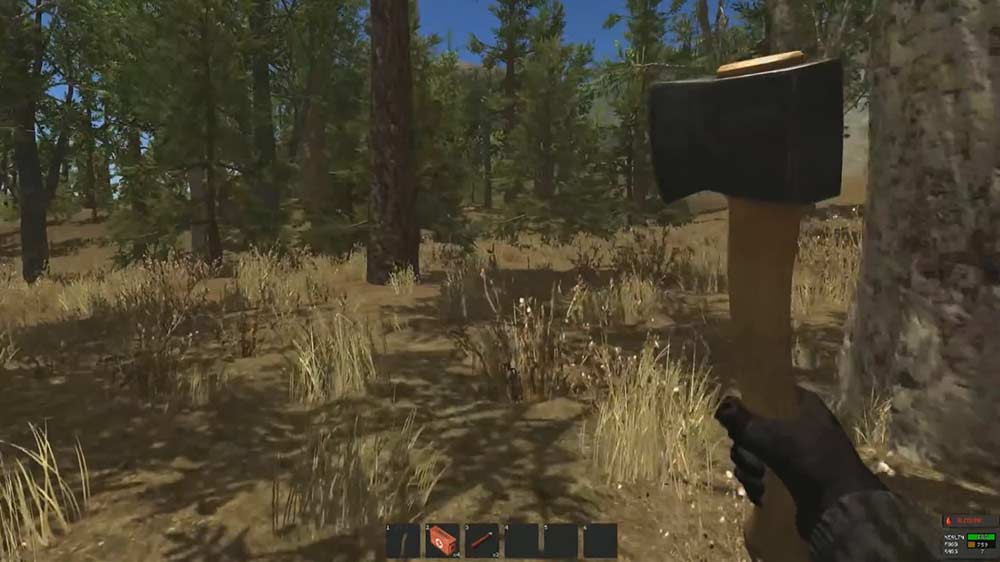 In all fairness, history has shown it's hard to trust someone who runs around brandishing a hatchet
He did say however, that he felt adding a local voice chat function to the game made it much easier for players to cooperate, since it meant they didn't kill each other out of fear the other guy would shoot first. Other "tweaks" like this were also planned in the future, to help make it easier for players to cooperate, but he doesn't want to influence it too much one way or the other, trusting the player base to craft their own experience within the game.
KitGuru Says: Mr Newman's goals are admirable here. Instead of holding everyone's hand, he's letting the player base know that it's up to them to make this game work. Like Gary's mod before it, in Rust Newman is giving the players the tools and letting them do what they want with it. 
Here's hoping his trust is well placed and that Rust can become the game it wants to be, instead of a hacking, spawn camping, troll-fest.