Update: The offline mode issue has now been patched
Yesterday we saw the release of Metal Gear Rising: Revengeance on Steam, almost a year after the game's release on consoles but unfortunately a lot of buyers are already facing problems getting the single player game to launch in Steam's offline mode.
Users have also reported that the game will close itself if your internet connection drops while playing the campaign, but before we start referencing the disastrous launch of Sim City or even the server issues we saw with the launch of Diablo 3, it's important to note that the game wasn't built with 'always online' DRM, this is just a bug and the developers are already working on fixing it.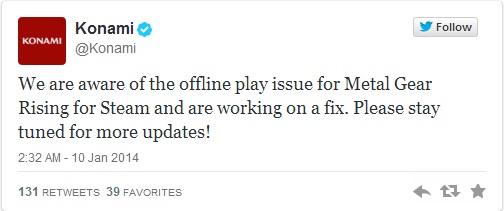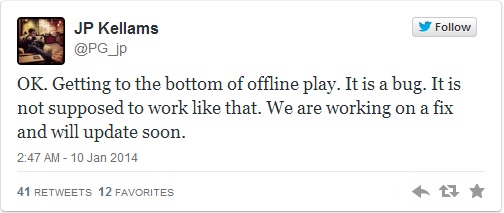 NeoGAF user, 'Guess Who' pointed out that it's likely a problem with the way the game interacts with Steam's API, using a modified version of steam_api.dll will allow the game to work:
"This is definitely a function of the way MGR uses the Steam API. Using a modified steam_api.dll allows it to work in Steam Offline mode. I can't say whether it's a bug or deliberate implementation, but it's not any other sort of DRM, all Steam."
KitGuru Says: Aside from this, the Metal Gear port is supposedly very good. If you have a dodgy Internet connection then it might be worth waiting a week or so for the fix to come out.