Poor Tim Schafer, he just wants to enjoy his sandwhich in peace, but without Amnesia Fortnight, everyone at Double Fine pitches directly to him. That won't do, so he's launched 2014's Amnesia Fortnight once again with public involvement, Humble Bundle pre-ordering and a Two Player Productions documentary to commemorate it all.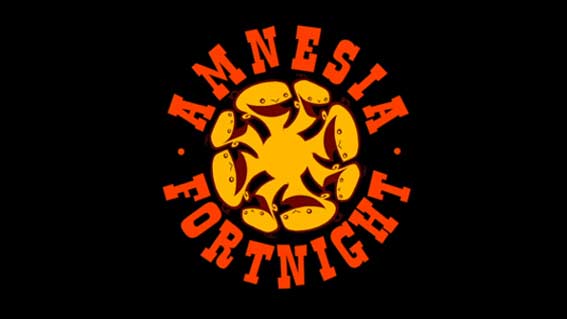 Amnesia Fortnight previously led to games like Stacking and Costume Quest
The last time we saw a public Amnesia Fortnight was back in 2012, with games like Brazen (one day my love, you will be made whole), Space Base DF 9 and Autonomous, but Double Fine skipped 2013 due to the continued development of Broken Age and the introduction of another large scale development, Massive Chalice, which was the company's second big Kickstarter success.
Now though Amnesia Fortnight is back and in typical Double Fine style, there's a miniature movie parodying all sorts of things to go along with it:
[yframe url='http://www.youtube.com/watch?v=YHDpmCpTZuA']
So as usual, everyone at Double Fine will be pitching their game ideas, but not to Schafer and the other Double Fine big wigs – and fat cats, don't forget fat cats – but you guys and all you have to do to get the chance to decide which one(s) get made, is pay at least $1 for the Humble Bundle. That gives you the ability to vote, but also lets you download every 2012 AF game and all the future 2014 ones too.
Oh and Pendleton Ward, the guy behind adventure time, is going to be running his own team at the studio. You'll get his game if you pay above the average (currently $7.52) and for $35, you'll get everything, including the documentary livestreams on a collector's edition blu-ray.
KitGuru Says: My vote is on Scavengers so far. That's a game I've had in the back of my mind for a long time so it'd be great to see it come to life.