Rust, the open world survival and trouser finding sim created by Garry's Mod developer, Garry Newman, has now completely ditched zombies from the game. While Rust was initially intended as more of an open world DayZ, with the current spate of zombie survival titles out there, Newman felt they had become a bit cliché and that really, the emergent gameplay in Rust was player interaction, rather than zombie slaying, so now the y are now more.
"Yep. We did it. We decided we couldn't hold off any longer," said developer Maurino Berry on the official Rust blog. "The longer we keep zombies in — the more complaints we'd get about removing them. We are forcing ourselves to deal with it. We are no longer a zombie survival game!"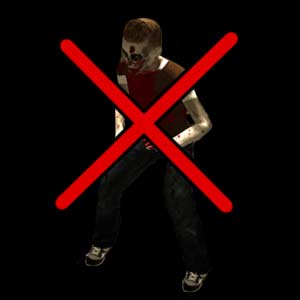 The zombies were always better dressed than the players
However something has to replace the zombies surely? There needs to be some sort of environmental enemy as otherwise the only thing you'll actually worry about is another human shooting you. Don't worry there is: animals. As part of the update we also learned that wildlife has been improved, with smarter AI for the predatory animals to that mean it will retreat if it can't reach you – because you're on the roof of your hut or something.
Passive animals will also defend themselves and will run away if they hear gunshots to make gathering "cloth" and "raw chicken breast" more difficult.
The full list of bug fixes and changes can be found here.
Kitguru Says: While I can't see anyone really confusing Rust with DayZ at this point, it seems like the zombies would have been an unnecessary comparison, especially since Rust doesn't really focus on them as the main threat to players.
[Cheers
Polygon
]