EA might not have been this year's most hated company, but it looks like it might be gearing up to win next time around, as some redditors have discovered what appears to be covert snooping by the company's Origin client, as it looks through programs you've been running recently.
EA has released a statement on the matter, with a spokesperson making it clear that there's no intentional spying going on and that they will look into the matter: "Thanks for bringing this to our attention. I've been working with our live operations team to fully investigate this issue. Origin is not spyware, and there should be no privacy snooping operations of any type. I hope we will be able to update you guys on the investigation soon, we're gonna get to the bottom of this……Please message me any additional details or info that will help us investigate. We take claims like this very seriously."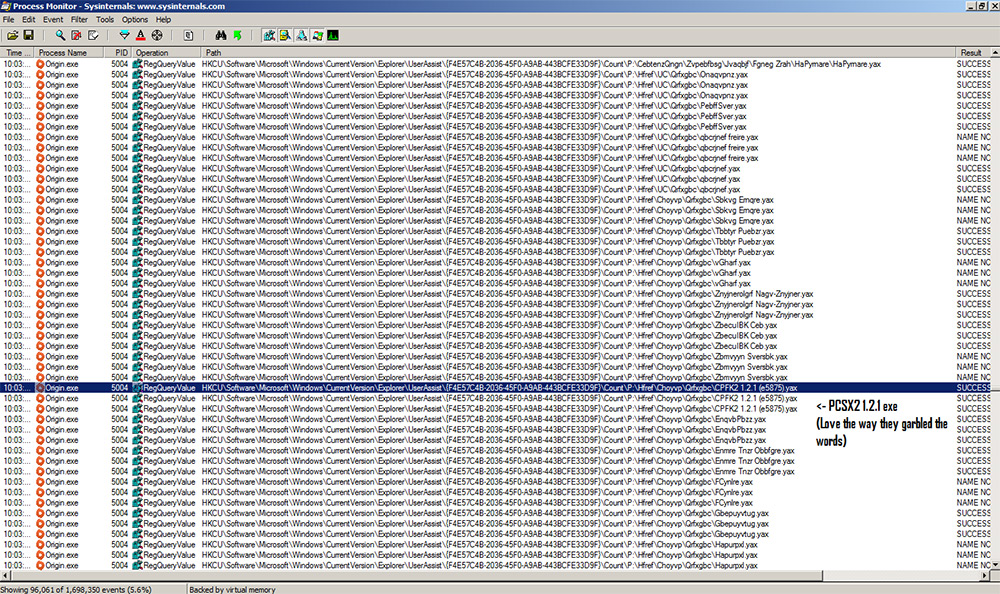 For clarification, EA didn't "garble," anything, that's the Windows Registry doing that
Of course though, it's only fair to play Devil's Advocate in this situation. There's not a lot of data behind hoovered up beyond times that software was opened and when it was installed. This could be simple research by EA into what types of products people like to use or what game franchises other than its own are popular. EA also makes clear in its terms of service, that it reserves the right to collect information on Origin users, so it's not doing anything illegal.
KitGuru Says: I think we all imagined EA would be hoovering up some data on its user base, which is why some people choose not to install Origin in the first place. The question is, will you continue to have it installed now that you know for sure? 

[Thanks WCCFT]