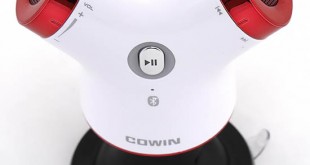 Today we take a look at the Cowin CuteBeat BT Vibration speaker which features 'Resonance Technology'. This speaker will let you play music from various external sources using either a 3.5mm audio cable or by streaming directly to the unit via Bluetooth. It will 'vibrate sound' from any hard surface and official ratings measure the sound output at 12W. A rechargeable battery means you can take music with you, anywhere you decide to go. But is it any good?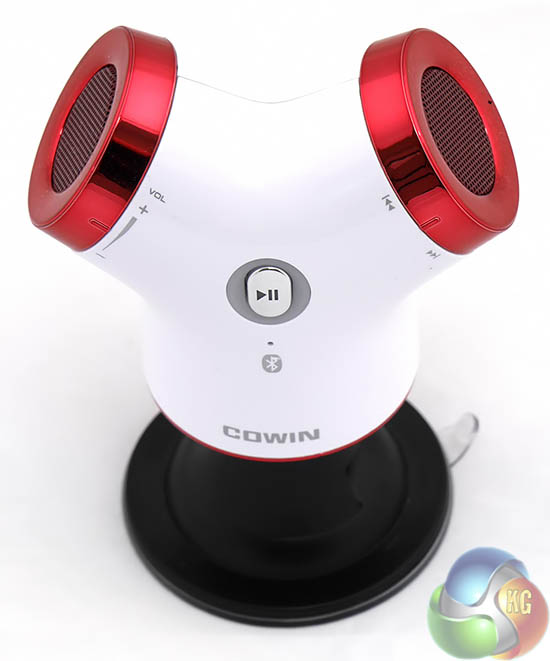 Manufacturer's description:
The Cowin Cutebeat comes in a streamlined metal trimmed casing, in white with blue or red trim. Ideal for listening in the bedroom, the car and on the move.
12W Output.
Bluetooth and NFC wireless connectivity.
Stereo line-in.
iPhone, iPad, Smart phone, PC, Notebook, MP3, MP4 etc. compatible.
Built in microphone for calls.
Lithium battery or USB cable.