Sports channel network, ESPN, has said it's looking into broadcasting more eSports tournaments in the future, after the viewer numbers for its coverage of the DotA 2 International 2014 were impressively strong, exceeding all expectations. Unfortunately we don't have hard numbers, but it's thought likely that ESPN will be pushing for more than just web coverage in the future.
ESPN's recent broadcast of The International 2014 gave the competition full coverage on EPSN 3 online, while also broadcasting a special, one-off documentary on the game on ESPN 2. Some regular fans of the service were angered by the move, suggesting that that eSport wasn't comparable with traditional sports. Clearly most viewers felt differently however, as ESPN is said to be "delighted," with how it turned out.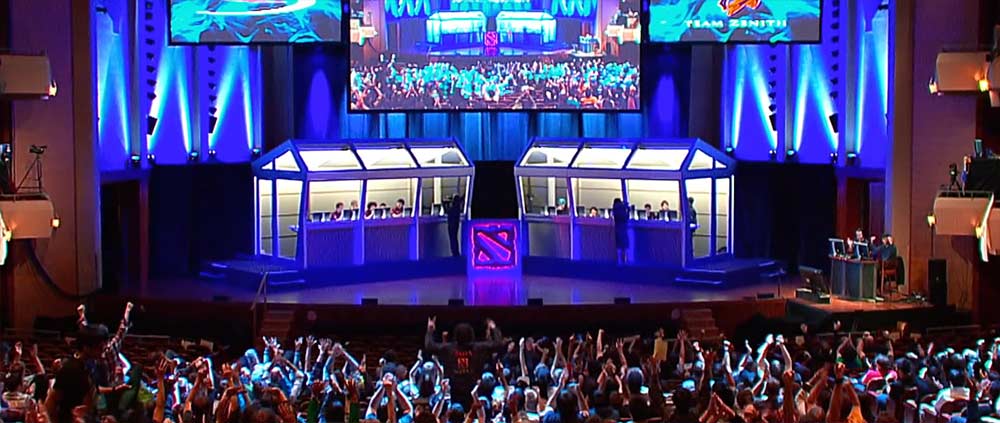 "ESPN have seen enough recent successes with esports and are about to double down.The numbers they hit with The International have only cemented the view that the time is right," said DailyDot's source.
They also revealed that surprisingly, considering the PC-only nature of the game, that the most popular viewing platform was on the Xbox.
"[ESPN is] in advanced talks to bring that product to both ESPN web properties as well as their TV stations, and they are in the preliminary stages of looking at other games," the source said. They wouldn't be drawn on what games specifically, but theoretically there could be coverage of something like Starcraft II, perhaps League of Legends or another of the various MOBAs out there.
Discuss on our Facebook page, HERE.
KitGuru Says: Good to see more avenues appearing for people to watch Esports. It makes it all the easier to see the latest big games.