Turtle Rock and 2K haven't even taken to the stage officially or started their own tournament with the Nerdist crew, but already we've seen a lot of footage of their asymmetrical, coop, competitive shooter, Evolve, at E3. There was the initial quick glimpse of the new monster, The Kraken, in Microsoft's presentation, where we also learned the beta would be an Xbox One exclusive and that the DLC would come to the One first – boo – but there's also a host of new gameplay available thanks to the chaps at IGN.
Rounding up all of this footage in one place, let's see what we know about the new monster, maps and game from these reveals.
[yframe url='http://www.youtube.com/watch?v=m5vQvtiRDww']
In this trailer we got out first glimpse of the multi-eyed, multi-limbed Kraken, a flying, mid-range attacking monster with the ability to fly for short periods of time and fire lighting and strange black-hole like gravity balls at the aspiring hunters. It looks to have a bit more finesse than Goliath, having to maintain a distance to do maximum damage, but it's also far creepier looking.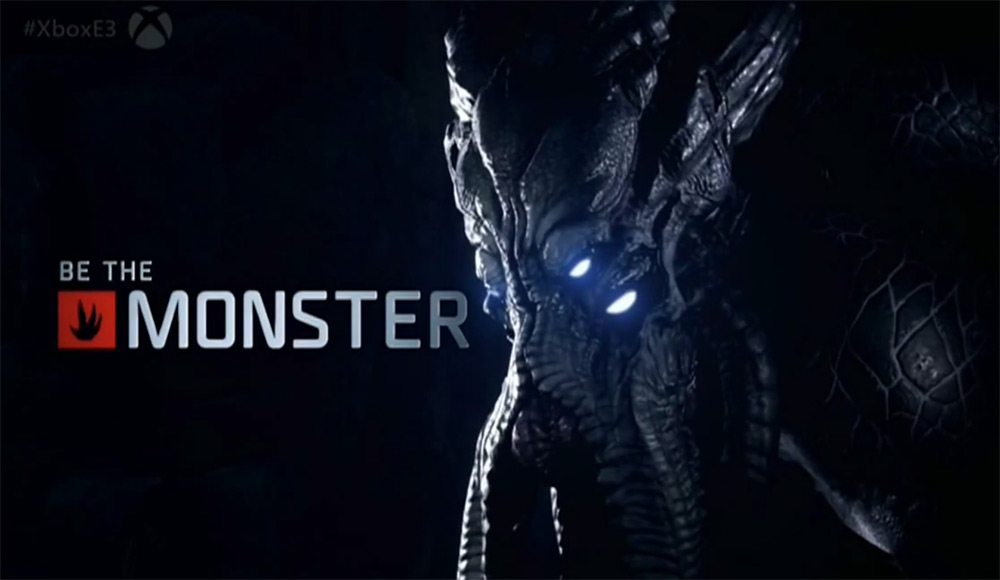 Hey, it's Cth-ool, to meet you. Get it?
For a better idea of how it actually plays though, we can look at IGN's 10 minute play against the new monster:
[yframe url='http://www.youtube.com/watch?v=Dkq4KFt-uE0′]
While that video does give us a good idea of how easy it is to die if you don't stick together as the hunters, or keep an eye on your health bar as the monster, the best insight into the game comes in the chat with Turtle Rock developers in this fifteen minute break down of IGN's poor play and the game itself.
[yframe url='http://www.youtube.com/watch?v=tawWMxwTeLE']
The biggest news to come out of that video, is that Evolve has three monsters ready for launch, so there's one still yet to reveal. It also has 12 hunters, so there's another four to unveil there and more than 12 maps, which is a pretty good starting base to work with. Considering we know there's more monsters and hunters planned in DLC and free maps so that no one is restricted from playing with new content, Evolve is shaping up to a pretty varied game.
Evolve will have a tournament featuring the Kraken throughout the next few days, with coaches from the Nerdist and show floor attendees will get a chance to play also.
Evolve is set for release on 21st October this year on PS4, Xbox One and PC.
Discuss on our Facebook page, HERE.
KitGuru Says: While I have to say I like the look of the Kraken, it's definitely got more of a Cthulu vibe to me. It should have been called something unpronounceable, like R'lyeh.