Are you heading to Los Angeles between the 10th and 12th of June this year? Are you a Smash Bros. Veteran with hundreds of stomping, brawling, melee-ing hours under your belt? Then consider stopping by E3 while you're there, as Nintendo has announced that it'll be holding the first tournament on the new version of the game at the gaming expo, with over 3,000 people set to take part.
It's called the Super Smash Bros. International and it's first come first served, so if you want to take part, be at the Nokia Plaza at 9:30 on the 10th when Nintendo starts handing out wrist bands. The show doors won't open until later that day (12:00PM) but the tournament begins shortly after at 4:00PM.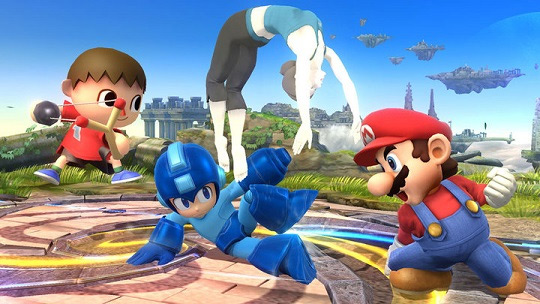 Want an even better chance of getting hold of a wristband? Come dressed as your favourite Smash Bros character.
If like this writer, heading to E3 is something other people do, then don't fret, you can still get a third hand look at the game through the official Nintendo Twitch Channel, which will be streaming all of the action, including new characters and maps (though picking a new character for a tournament is a ballsy move).
Discuss on our Facebook page, HERE.
KitGuru Says: Are any of you guys heading to E3? It's one of the big shows I've never made it to, along with CES. Would be fun to go one day, but it's an awfully long way. 
[Thanks WiiUDaily]